If you've purchased one of our courses or products, then you will have access to them directly from the website.
Follow the steps below to find out where to access your paid courses.
How To Access Paid Courses
1. Make sure you are logged into your Cultivated Culture account.
If you just purchased a course or product and you did NOT previously have an account with us, then your credentials were emailed to you upon your purchase.
If you already have an account with us and you make a purchase, then you can just log into the website using the same credentials you've been using.
2. From the homepage, hover over the user icon in the upper right corner to access the drop down menu. There, you will find all the courses and products under the My Courses tab.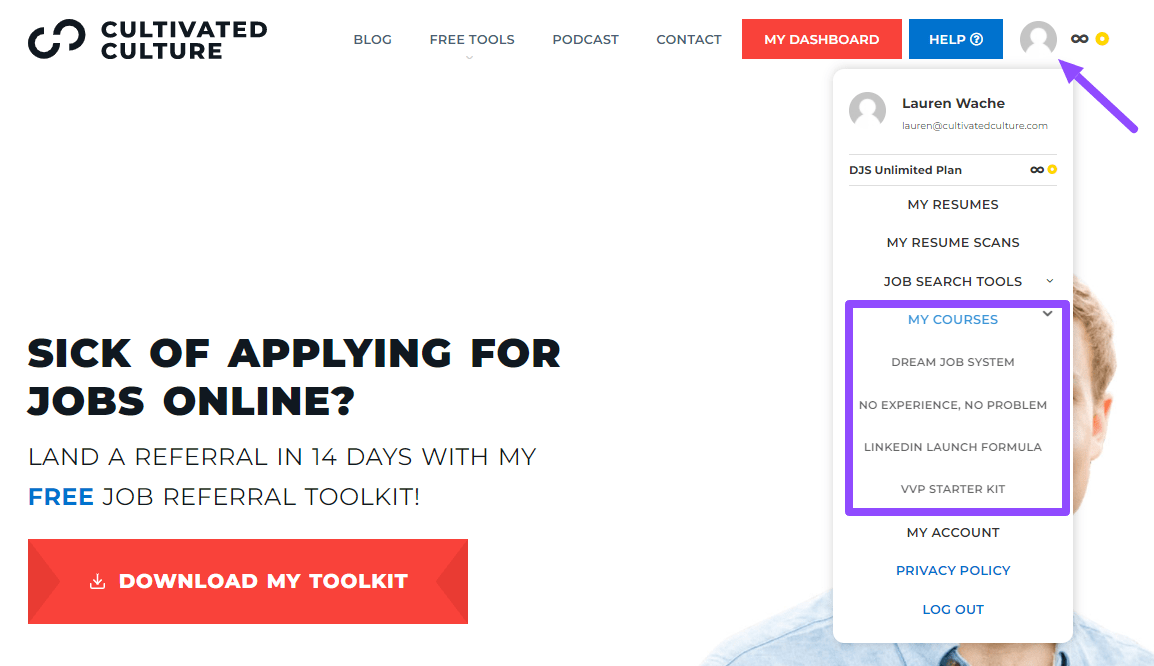 Once you've made your selection, you will automatically be taken to the course page with your saved progress.
Can't Find Your Welcome Email?
If you paid for one our courses and received an email receipt confirmation of your purchase, then you should have also received a welcome email with your login details.
Please check your spam folder and make sure you're looking in the same email that you signed up with.
If you didn't receive your login details and you already have a Cultivated Culture account, you can simply use the same credentials to log in.
Seeing An Error Message On The Course Page?
If you've paid for a course and see this message in your Dashboard saying, "For Members Only":

All you have to do is clear the cache on your web browser and refresh the page to resolve the issue!
Not A Member?
Create a free account! Learn how here.
Looking for more information on the courses and products we offer? You can learn more here.
Having trouble logging in? Click here.
Forgot your password? Click here.
Tags: access VVP Starter Kit, my courses