Forgot your password? Need to reset it? No problem!
You can easily change or reset your password at any time. Just follow the steps below.
How To Change Your Password
1. Click the Login button located on the homepage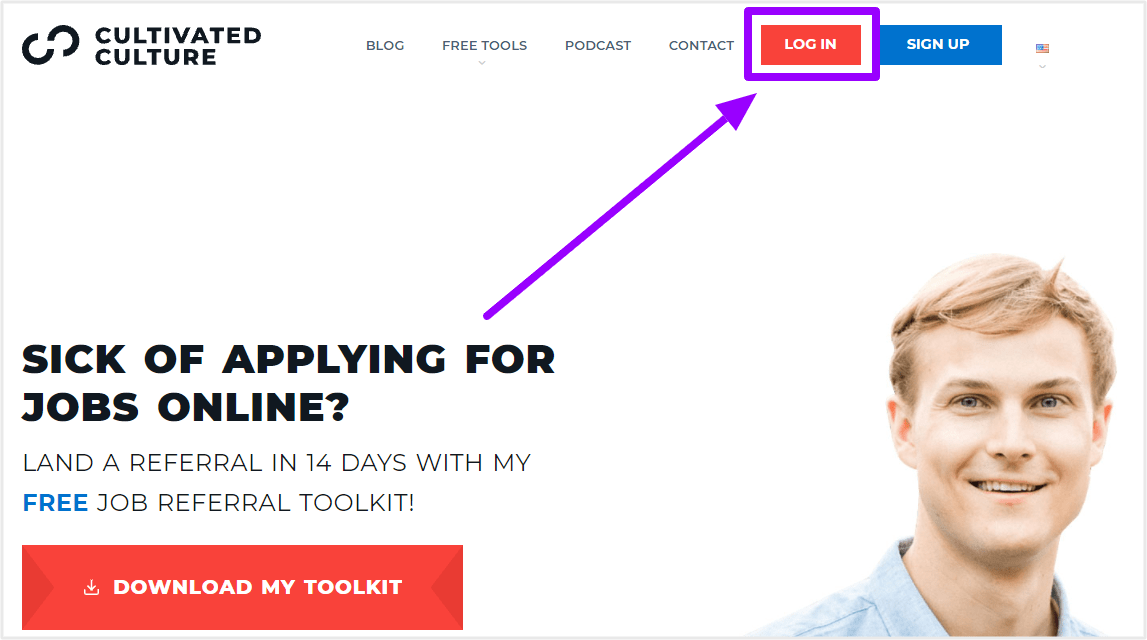 2. Choose Log In With Email
Note: If you are using a social sign on like LinkedIn or Google, the password will be the one associated with that account and not Cultivated Culture. To change your password on LinkedIn or Google, you will have to follow their own instructions.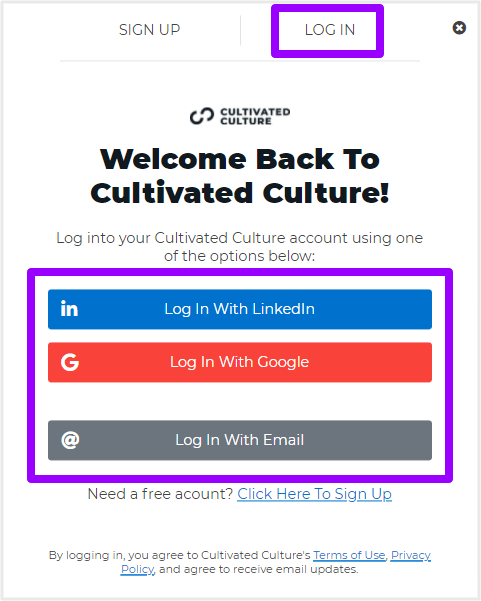 3. After you've selected Log In With Email, select the Click Here To Reset link located next to "Forgot Your Password?"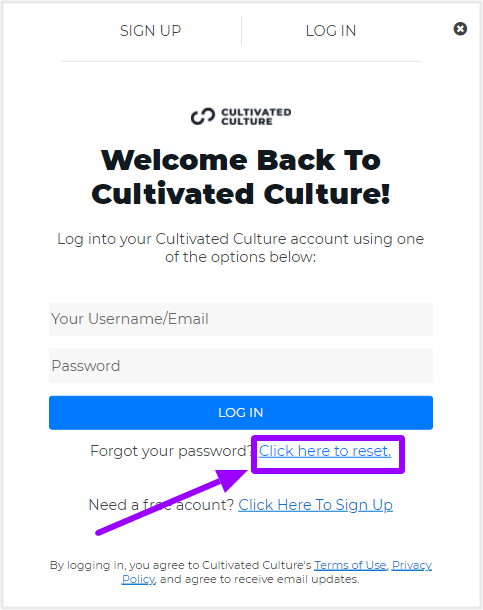 4. Enter the email associated with your Cultivated Culture account and click Get New Password.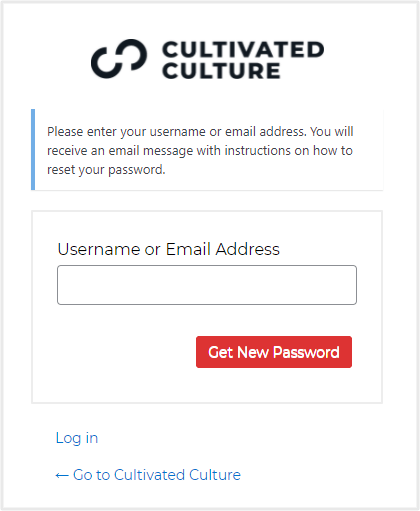 5. You will be prompted to check your email for the confirmation link.
6. Head over to your email and click the password reset link.
7. You will automatically be taken to a page where you can choose to either generate a password or create your own.
8. Click Save Password.
9. Head back to the Login page and enter your email and new password to login!
Forgot Your Username?
Your username is the email address that's associated with your account. If you don't remember what that is, try typing 'Cultivated Culture' into the search bar of your email address provider to find any emails from us. If you have more than one active email address, try them all.
For more information on how to find your username, click here.
Tags: forgot my password, forgot password, reset password, change password