We're here to help!
That's why we created a knowledge base to answer some of your most important questions and guide you through our tools.
If you've searched our FAQ and can't find what you're looking for, contact us.
How To Contact Support
There are a number of ways to get a hold of us here at Cultivated Culture.
Whether it's through our website chat widget, our contact form, or emailing us directly, we've made it easy to get in touch when you have a problem.
1. Select Contact from the menu bar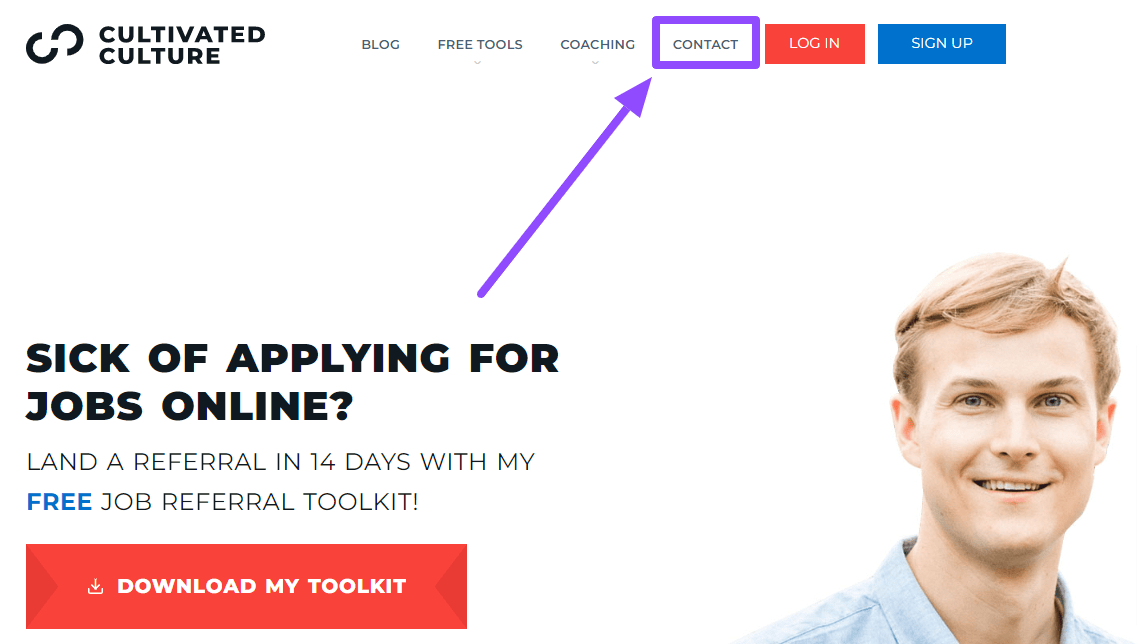 2. Fill out the contact form and hit Message
Reporting An Issue
There are only two of us working behind the scenes here at Cultivated Culture!
Since we're a small team, we try our best to reply to every support request. We review all escalations and prioritize them based on urgency.
If you're having technical issues with your account or with the website, please contact Support@CultivatedCulture.com. We'll review your email and implement a fix as soon as possible.
We do not offer telephone support at this time. All account issues are resolved through email.
We appreciate your understanding!
Hours Of Operation
Cultivated Culture is open 9:00 am - 5:00 pm EST, Monday - Friday.
If you message us outside of our normal business hours, please note that we will get back to you when we're back in the office.
Troubleshooting Help
Below are links to some common support issues that our knowledge base can help you with.
If you're having trouble logging into your account,

click here

.
If you need to reset your password,

click here

.
If you're having trouble accessing a paid course,

click here

.