Cultivated Culture currently offers four different tools for jobseekers.
All of our tools are can be accessed for free with an account.
Learn more about our tools below!
ResyBuild.io
ResyBuild.io is a free and easy to use resume builder tool that lets you create professional, ATS-friendly resumes.
Our resume builder is designed with you in mind, and our customizable templates are proven to be highly effective in today's job market.
We've made it simple to edit, customize, and build every aspect of your resume. You can even preview your resume as you're building it so you know it will look awesome!
Here's a sneak peek:
What Does ResyBuild.io Offer?
7 different ATS-friendly templates to help you create the perfect resume
Professional designs that were created using feedback from recruiters
Complete control over customization (fonts, colors, spacing, and more)
Expert tips and advice on how to write a job-winning resume
Ability to download to PDF, Google Drive, and TXT for Word
ResyMatch.io
ResyMatch.io is a free resume scanner and optimizer that will help you identify the exact keywords, experience, and formatting you need to include on your resume for each job you apply for!
Here's How It Works:
First, head over to ResyMatch.io. Copy/paste your resume contents on the left, then paste your target job description on the right. Click to scan!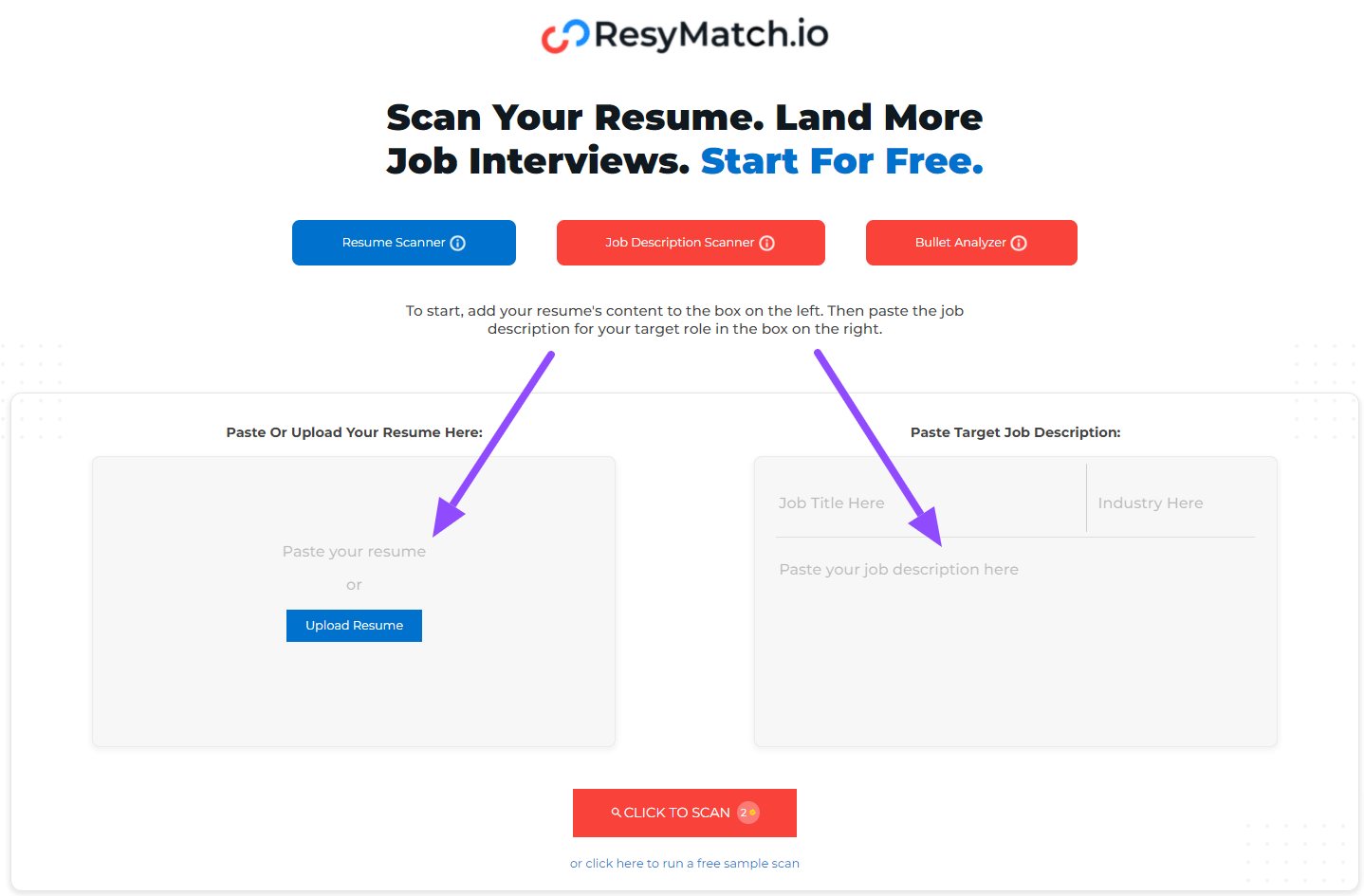 ResyMatch will scan your resume and compare it to your target job description. The tool will spit out a match score based on four categories – ATS Best Practices, Hard Skills, Soft Skills, and a Sales Index (which essentially grades you on how well you sell your experience in your bullets).
Here's a sneak peek:
If you scroll down, you'll get a full breakdown of the exact changes you need to make to improve your resume. ResyMatch will show you the keywords you need to include, the formatting you should aim for, and it will show you how to sell yourself through your bullets and content.
When you write a resume, your goal is to include those keywords at the same frequency that you'd find on the job description.
ResyMatch can be accessed for free using your monthly Cultivated Culture credits, so you can scan your resume and track your progress as you make updates!
While there's no guaranteed way to beat the online application process, this will definitely help improve your chances of getting your foot in the door!
ResyBullet.io
I wanted to take the guesswork out of creating resume bullets, so I created a free resume bullet analyzer tool called ResyBullet.io.
All you need to do is copy a bullet from your resume, paste it into ResyBullet, and the tool will analyze your bullet and give you a score along with objective feedback on how it needs to be improved: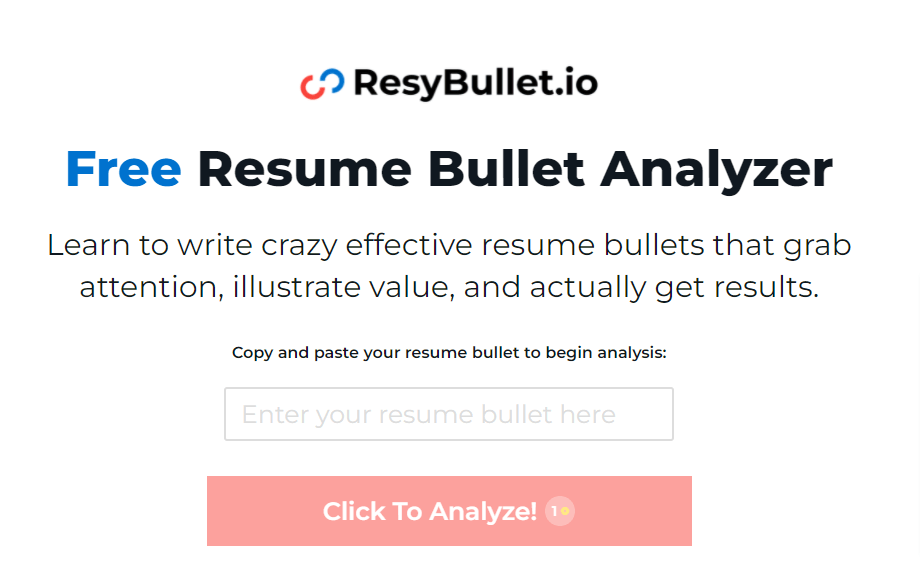 The tool will also save your score history so you can track your progress and A/B test different approaches to your bullets as your score improves.
It's free to use and you can check it out at ResyBullet.io.
Mailscoop.io
Mailscoop.io is a tool you can use to easily find the email addresses of people you want to reach out to. Whether you're looking for a recruiter, a hiring manager, a CEO, or some other decision maker - Mailscoop can help you find their email address.
The great part about Mailscoop (besides the fact that it's free) is that it's incredibly easy to use! All you need to get started are three pieces of information:
Your contact's first name
Your contact's last name
A link to the website of the company where your contact works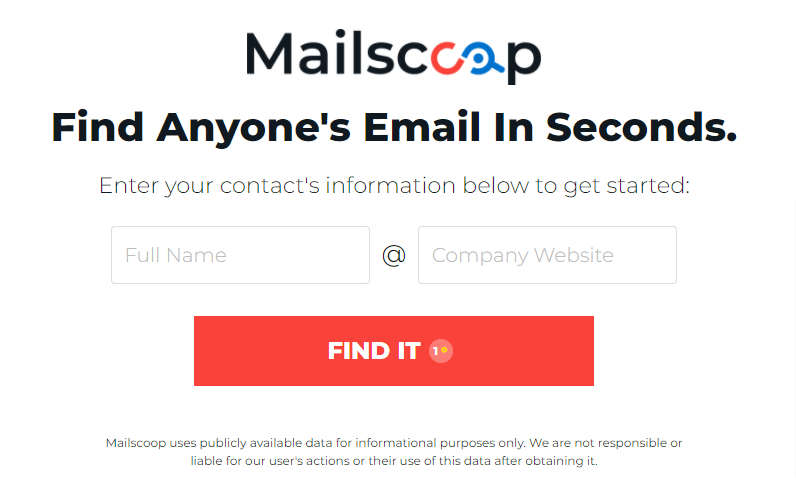 When you hit "Find It," Mailscoop goes and looks through all of the emails on the server of the website that you provided. It works through potential combinations of the person's name that you provided and it aims to match them with an email address that exists on the domain.
Our Tools
Access our tools from the website or head over there now to start building!