When you sign up to join Cultivated Culture, you'll be part of a growing community of 100,000+ job-seekers who are receiving 'insider' knowledge on how to tackle the job search in today's market.
There are a few ways to sign up, so check them out below!
How To Sign Up For Cultivated Culture Emails
1. From the homepage, you can click on either Sign Up to create a free account or Download My Toolkit.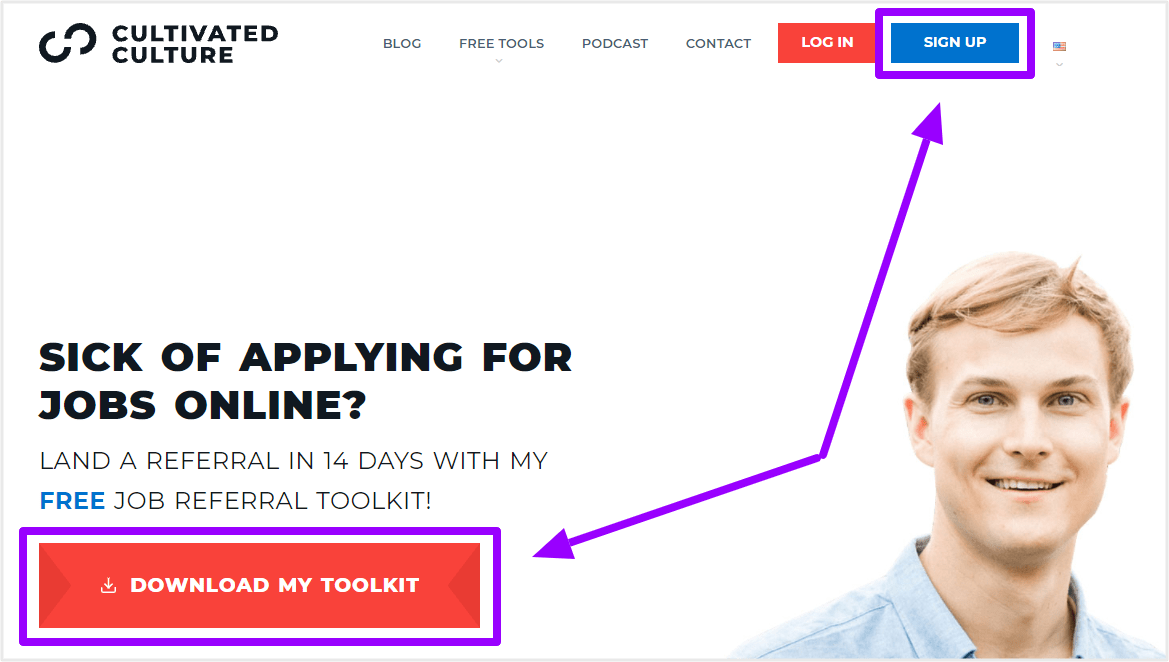 If you choose to create an account, you can follow the directions here.
If you'd like our toolkit, enter your name and email into the pop-up and select Get My Guide.
If you choose to receive our free toolkit, you will immediately be sent a welcome email that includes a link to download the toolkit.
(If you didn't receive an email, check your spam folder!)
This is what the welcome email looks like. Once you click the link, your email will be confirmed.
That's it!
Now that you're on the email list, expect to receive some awesome content on topics like changing careers, writing resumes, networking and more!
Welcome to the Cultivated Culture family!
Unsubscribing From Our Emails
To learn how to unsubscribe from our emails, click here.