Is there something extra that you'd like to add to your resume?
Awards
Languages
Volunteer Work
Professional memberships
Major accomplishments
References
You can! That's why we created the Custom Section.
Follow the steps below to learn how to add a custom section to your resume!
How To Add A Custom Section
1. Click on Add Section from the menu bar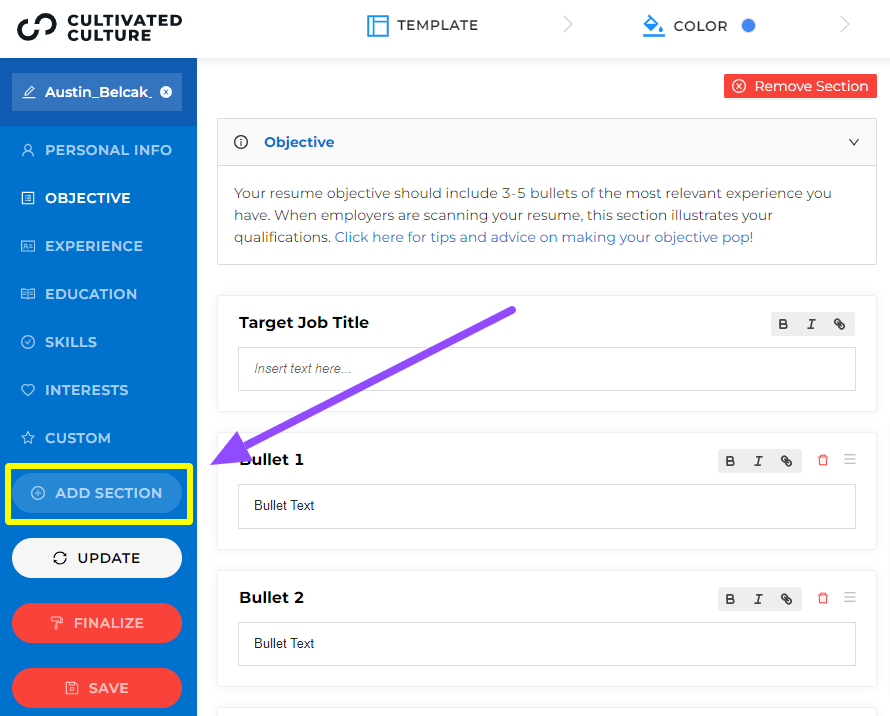 2. Enter the name of the new section and click Add Section
3. Select Update and a new custom section will automatically appear at the bottom of your resume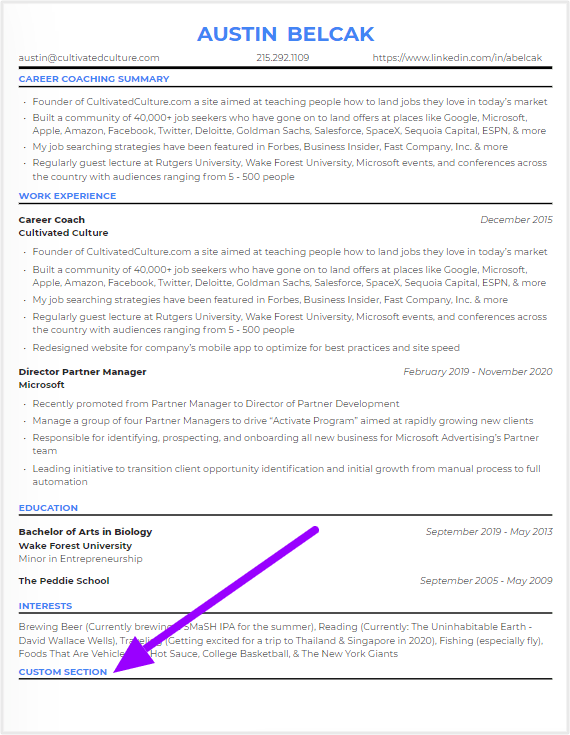 How To Remove A Custom Section
If you want to remove the Custom Section you created, simply click on Remove Section and Update your resume.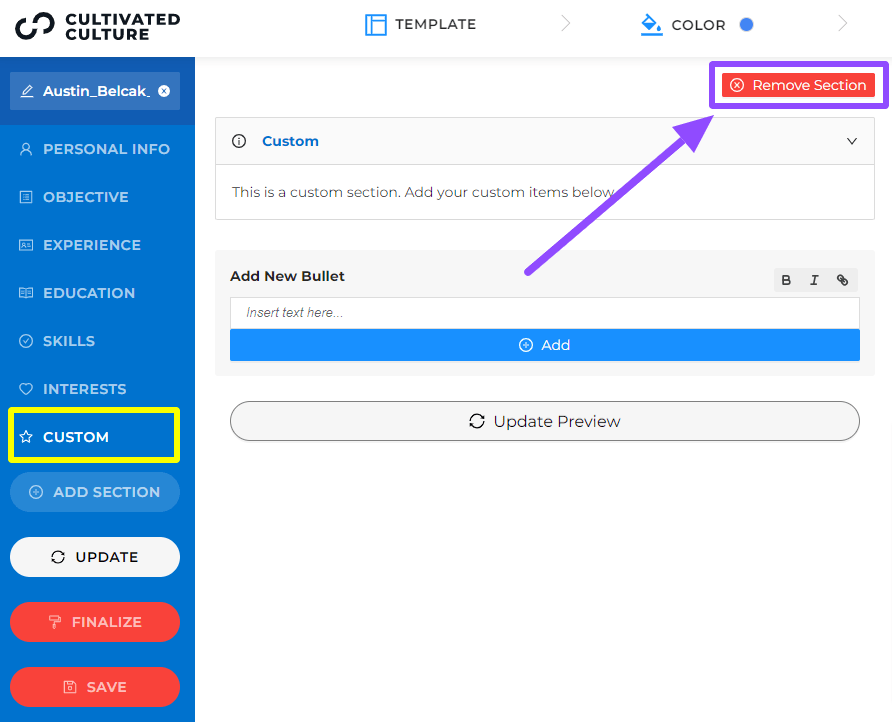 Troubleshooting
If you're having trouble adding a custom section back to your resume, clear the cache on your browser then try again!
Helpful Resources
For more tips on how to write a job-winning resume, click here!
To learn how to remove a section, click here.
To learn if you can move sections, click here.