There is a lot of debate out there about whether a resume should be one page or two. Based on our research, and the research of others, we believe one page resumes are best.
It's important to highlight what's relevant and leave out the fluffy content.
But sometimes one page is just not enough. We've got you covered!
How To Create A Multipage Resume
When you enter a lot information into our resume templates, you will see the content automatically split into two pages.
You can toggle back and forth between each page while you edit.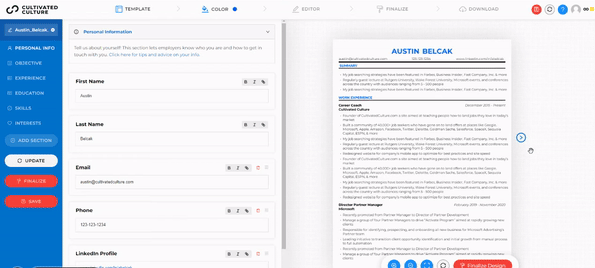 Creating A One Page Resume
For more information on how to optimize space and create a one-page resume, click here.
Templates We Offer
We have 7 different templates to choose from, each of them were designed with the help of a recruiter.
You can learn more about how each resume differs here: Resume Designs
Tags: page break, multi page resume, two page resume, two pages