If you'd like to delete your ResyBuild account and all the data saved with it, follow the steps below.
Warning: This action will permanently erase your saved data and delete your entire Cultivated Culture account. This action cannot be reversed.
How To Delete Your ResyBuild Account
1. Once logged in, select My Dashboard from the homepage.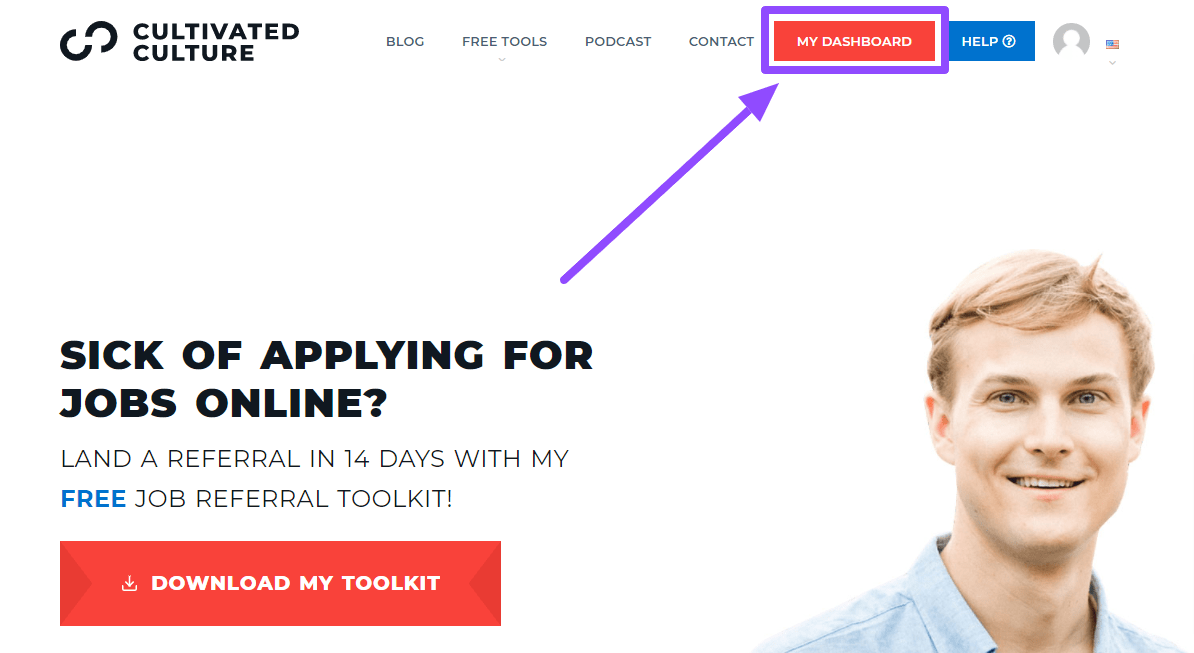 2. Select Delete My Account & Data from the left menu.

3. Confirm your request to delete your data.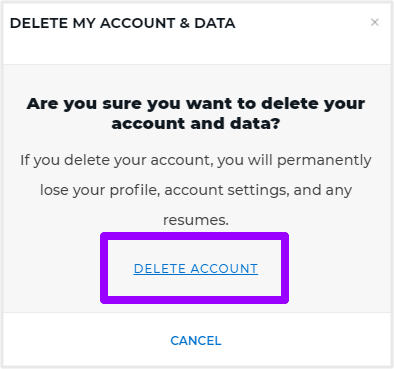 If you'd like to save any of your resumes, we suggest downloading them before deleting your account. We will not be able to retrieve them once your account is deleted.