Tailoring your resume to the job description is crucial if you want to get past the Applicant Tracking System.
When you create a copy of your resume, you can make subtle changes to target different keywords.
How To Make A Copy Of Your Resume
1. Head over to My Dashboard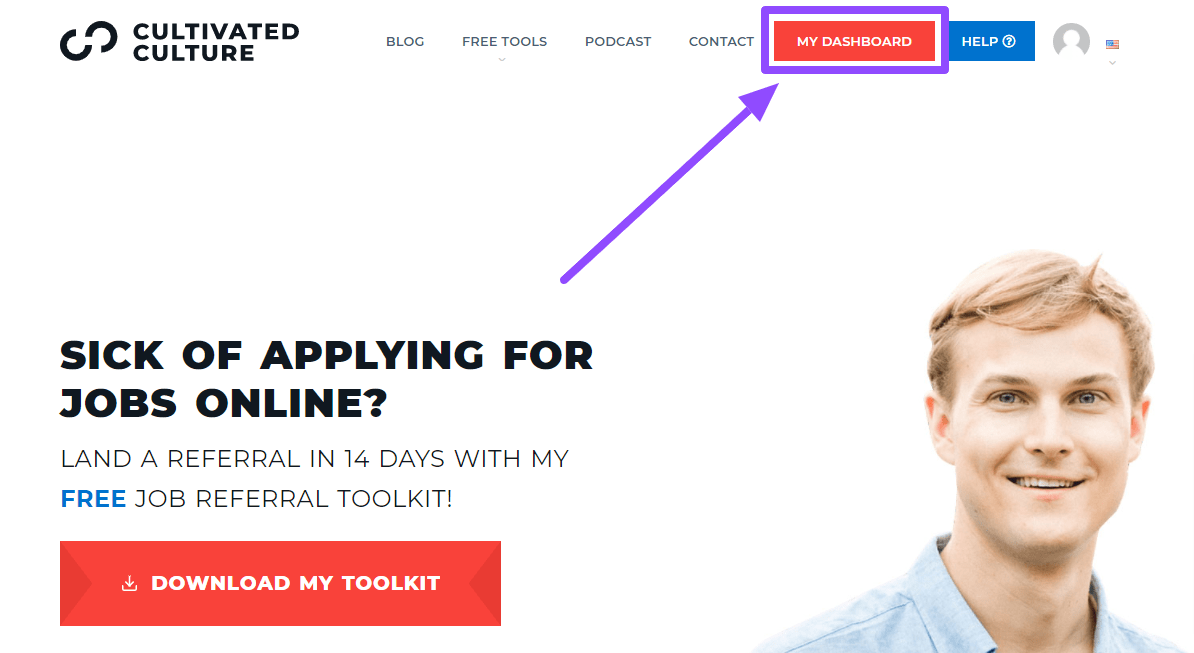 2. Choose which resume you want to make a copy of and select Duplicate Resume on the bottom left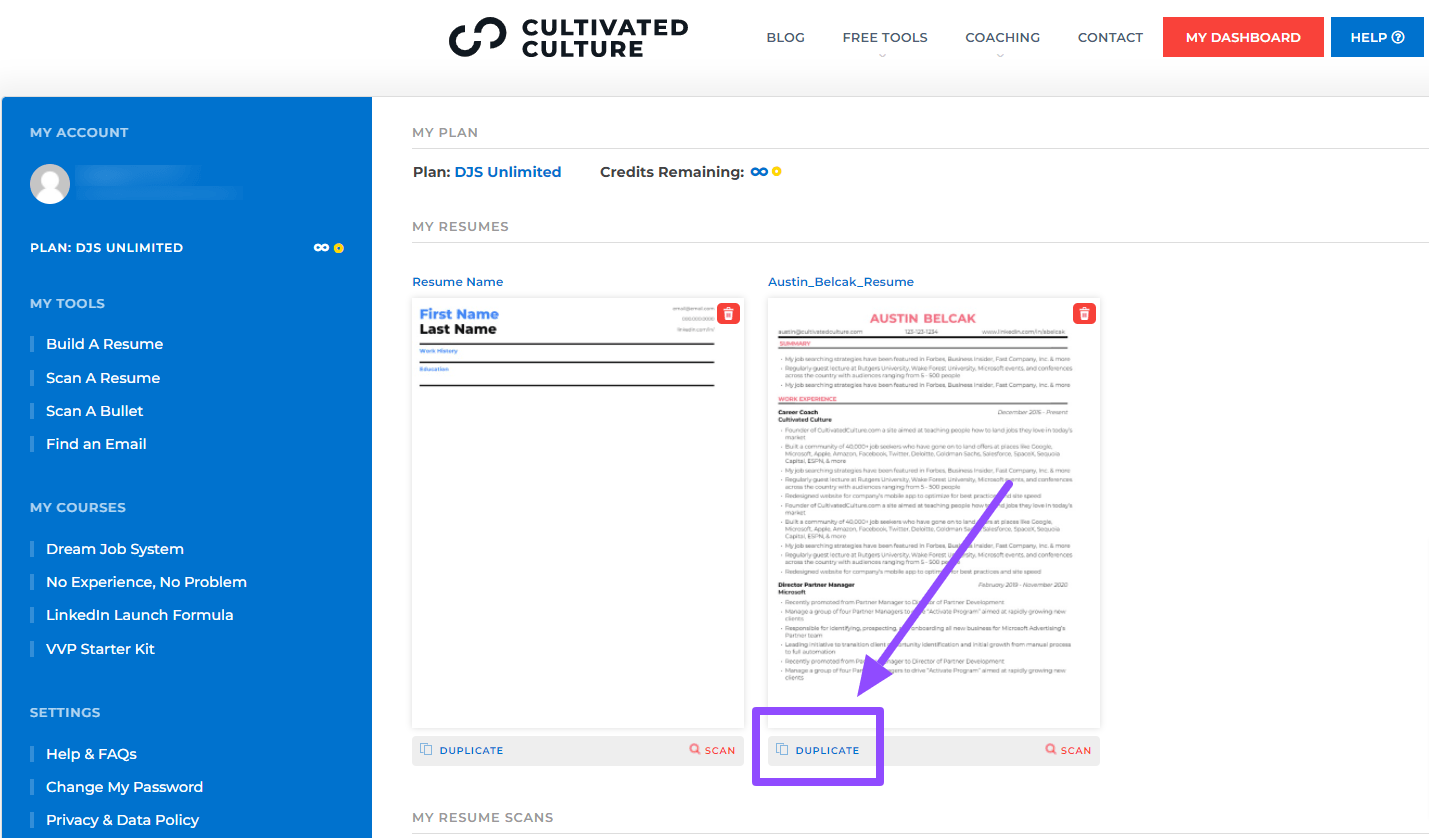 4. Name the duplicate resume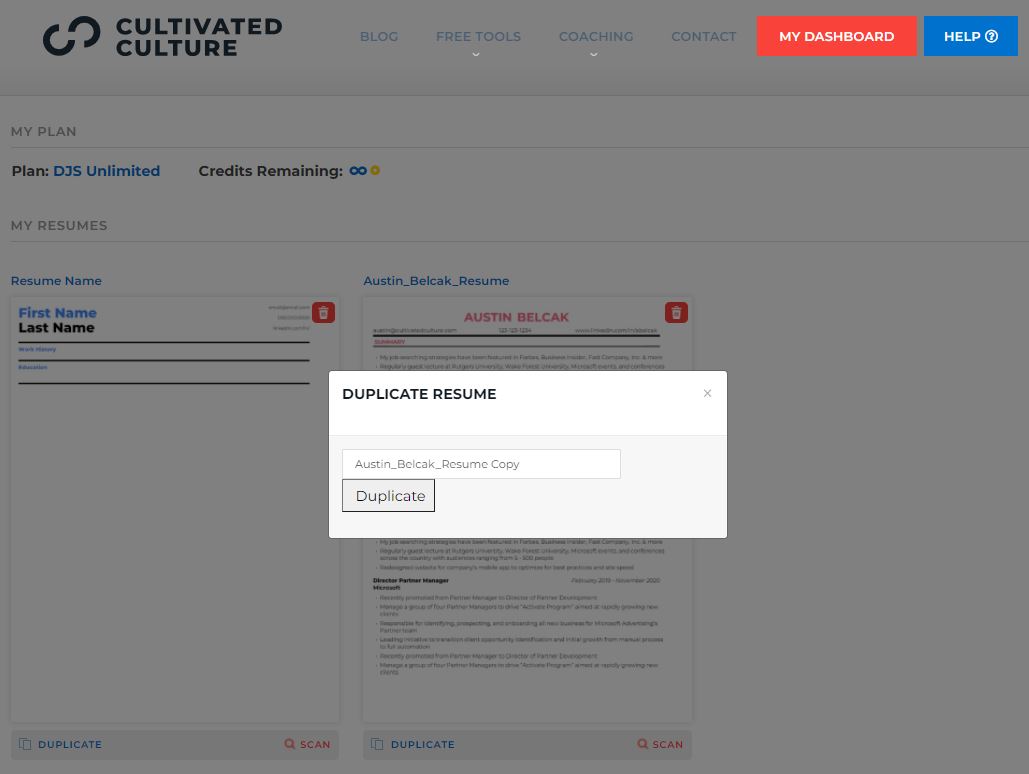 Your new copy will automatically be saved with the rest of your resumes!
How To Create A Resume
To learn more about how to create a job-winning resume, click here.