When you save a resume, it automatically gets stored in the dashboard of your Cultivated Culture account.
You can save as many resumes as you'd like!
Here's how to find them.
How To Find A Saved Resume
1. Select My Dashboard from the homepage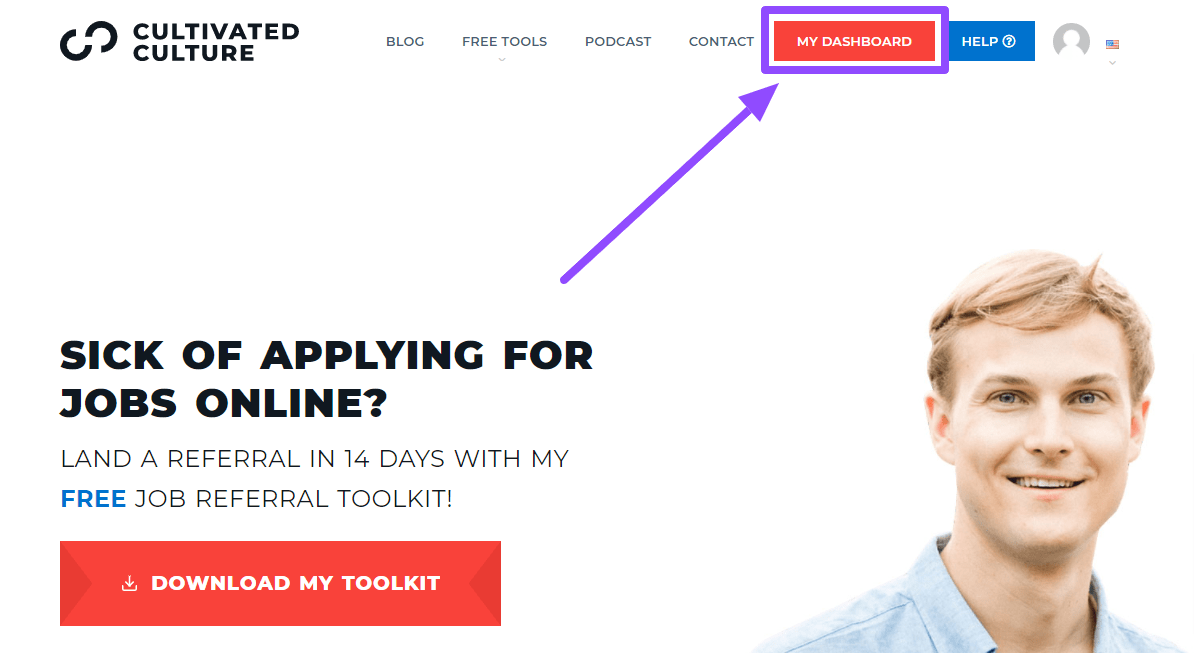 2. From there, you will be taken to your dashboard where you will see all of your saved resumes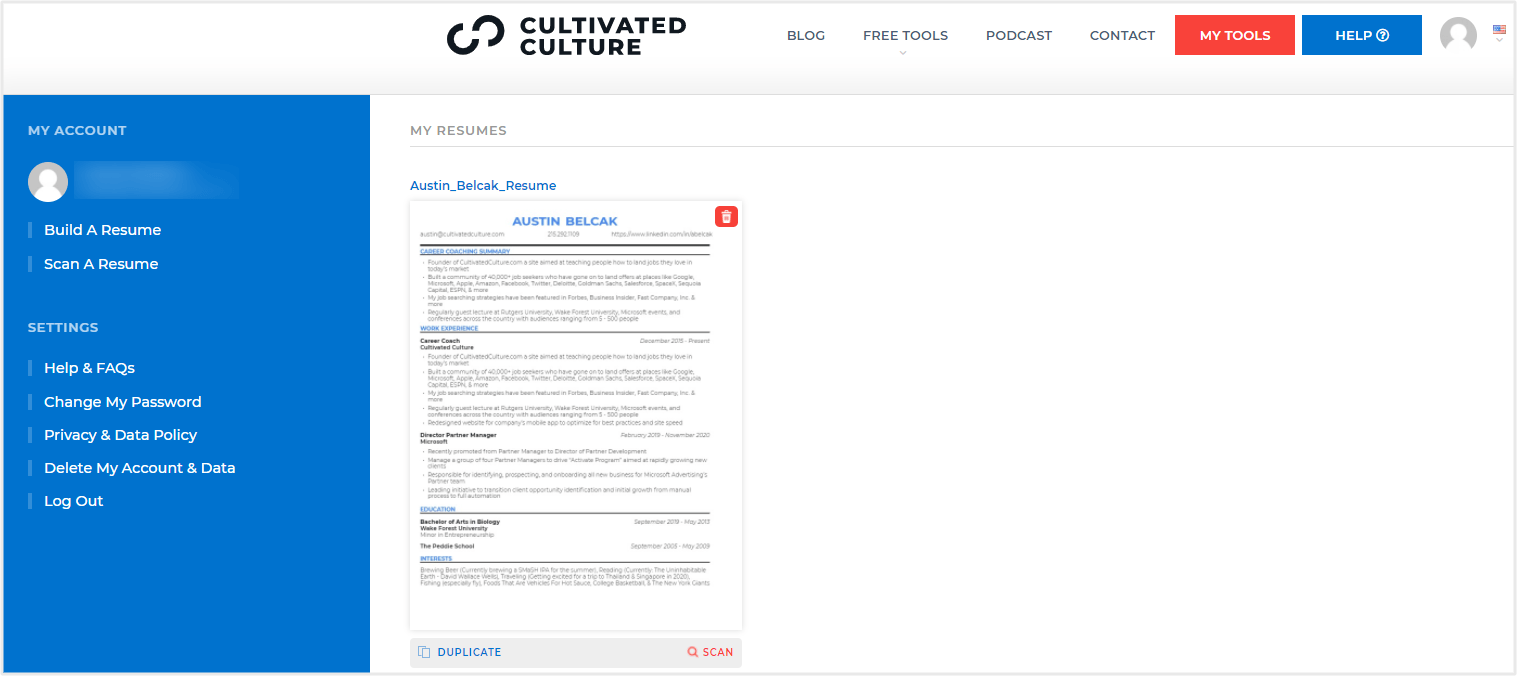 Select any resume by simply clicking on it. This action will automatically take your resume to the editing page!
Resumes are not automatically saved! If you did not save your resume when you were editing it, you will lose your work. Please remember to save.
How To Access Saved Resumes From The Editor
1. From inside the ResyBuild tool, hover over the user icon and select a resume from the preview.
You can also select View All Resumes to be taken to your dashboard.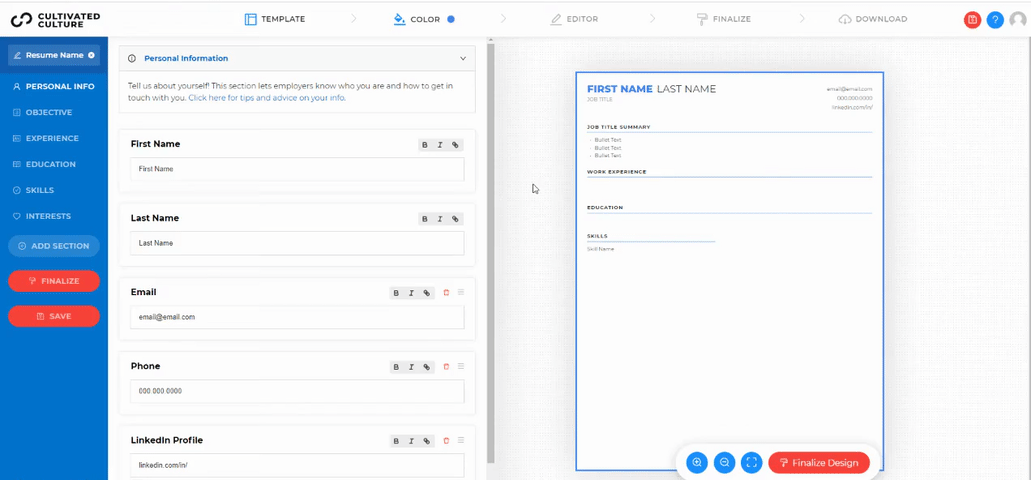 How To Write A Resume
Learn more about how to write a job-winning resume here!
Tags: how to find my saved resume