Writing a resume is hard. It's not something we're used to doing all the time.
That's why we have pro tips embedded into each section of ResyBuild.io to help you along the way!
If you're drawing a blank and need a little extra help, we'll show you how to access these tips!
How To Access Advice For Each Resume Section
The tips and advice links are located within each section of the resume builder.
In this example, we've selected the Personal Info tab on the left and see a link to click for tips and advice on the right.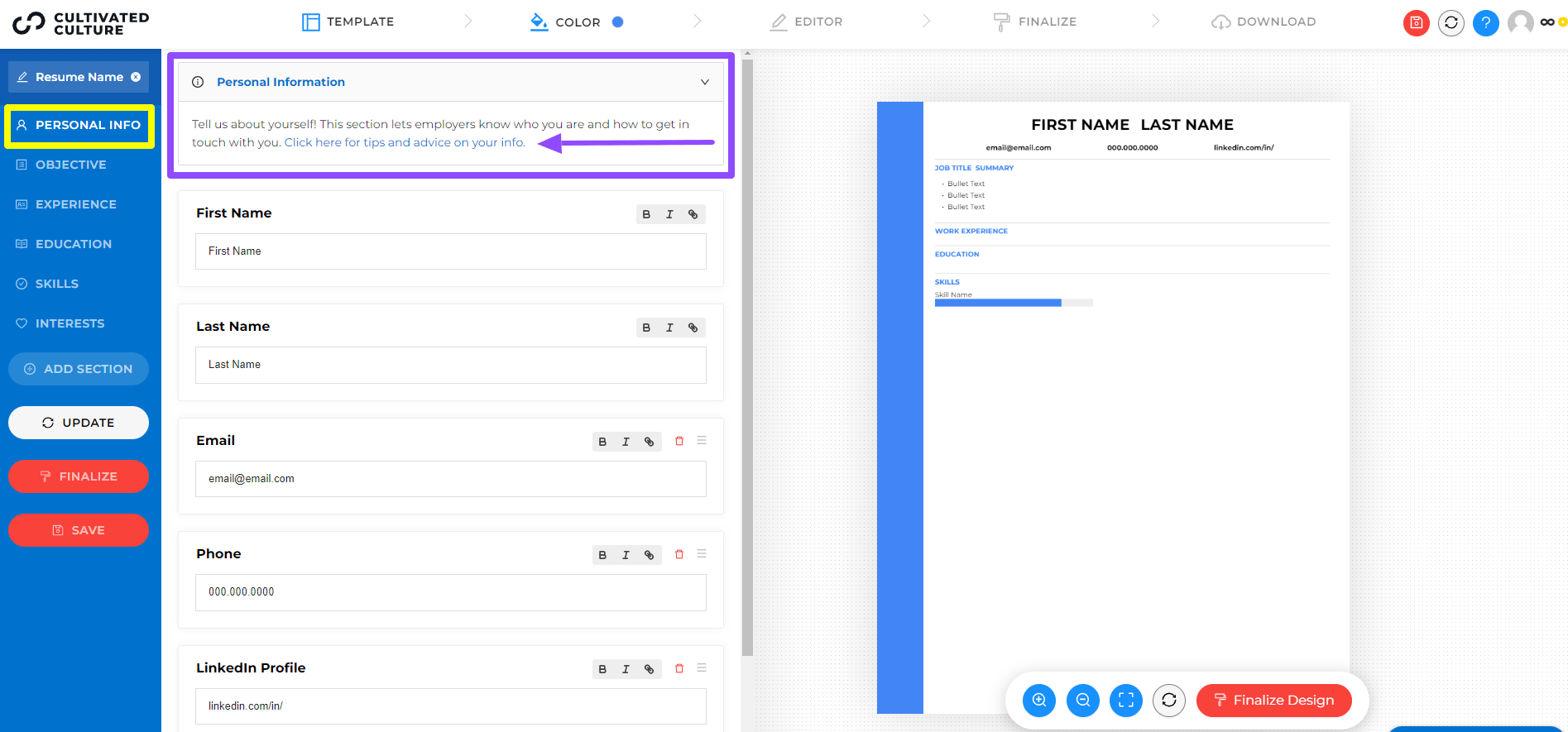 All you have to do is click on any section and select: Click here for tips and advice.
How To Write A Resume
For even more advice on how to write a job-winning resume, check out our comprehensive guide that's loaded with valuable information on each section.
Free Resume Tools
Our free resume tools are designed to help you land more interviews and offers. Check them out!