I wanted to take the guesswork out of creating resume bullets, so I created a free resume bullet analyzer tool called ResyBullet.io.
All you need to do is copy a bullet from your resume and paste it into ResyBullet.
Our tool will analyze your bullet and give you a score along with objective feedback on how it needs to be improved: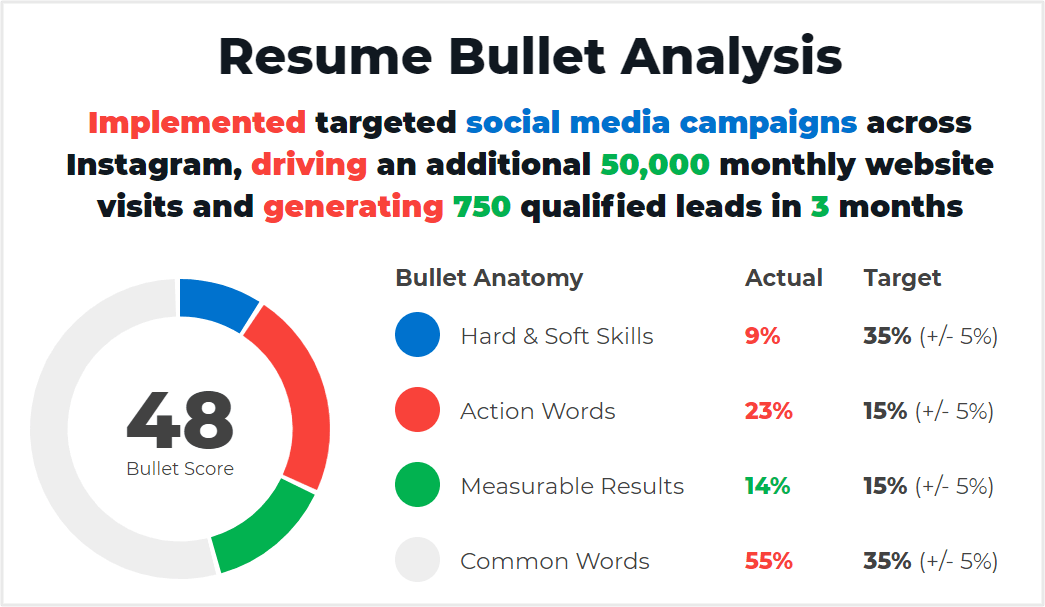 The tool will also save your score history so you can track your progress and A/B test different approaches to your bullets as your score improves.
It's 100% free and you can check it out at ResyBullet.io.
To learn more about your ResyBullet score, click here.