By creating a Cultivated Culture account, you will have free, limited access to all of our tools.
With an account, you can create, save, and download resumes in ResyBuild, save resume scans in ResyMatch, access ResyBullet's full bullet breakdown, and search for emails in Mailscoop.
Learn how to create a free account below.
How To Create A Cultivated Culture Account
1. From the homepage, click Sign Up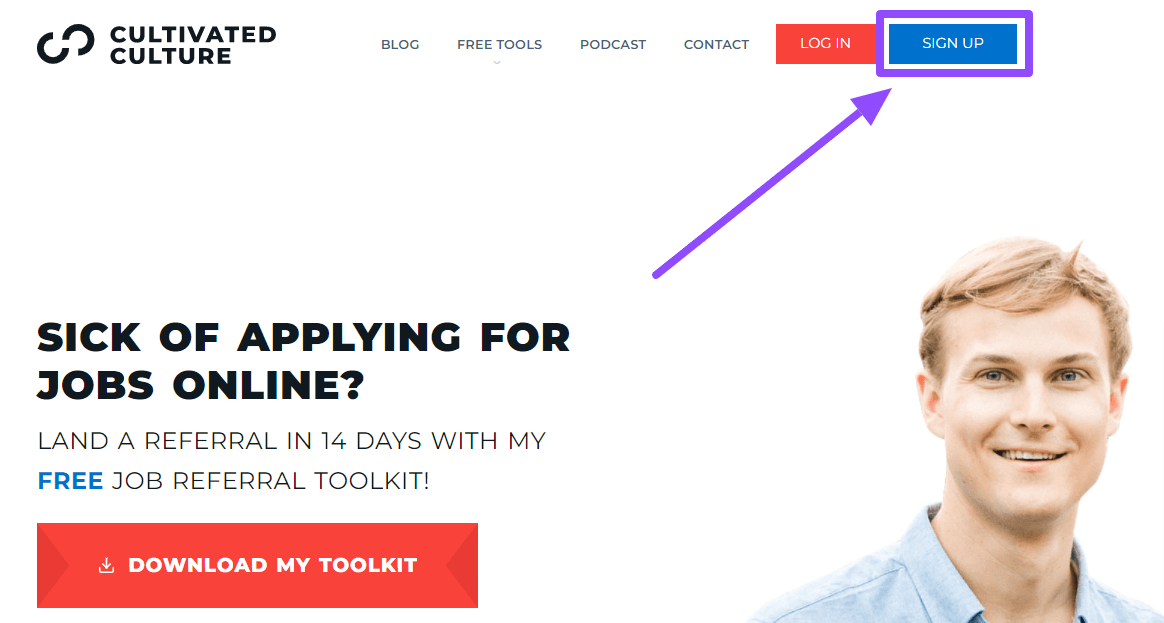 2. Choose how you would like to sign up for a free account. You can sign up using LinkedIn, Google, or with your email.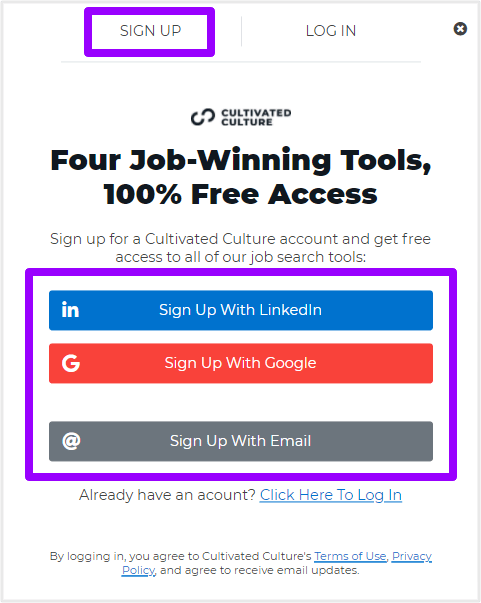 3. To sign up using your email, enter your details and select Sign Up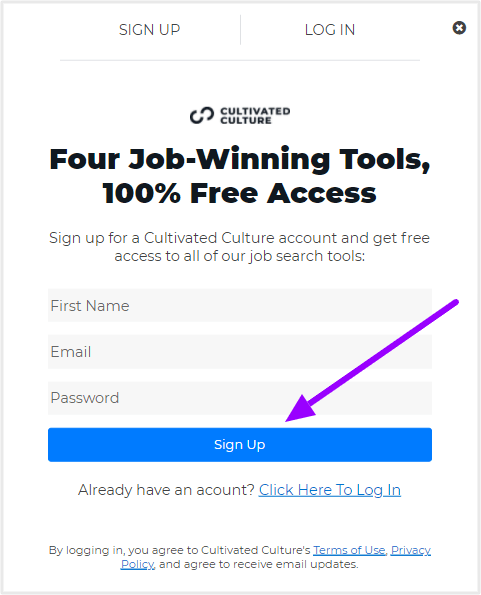 4. To complete sign up, you'll need to verify your email by entering the verification code that you received in the email you provided.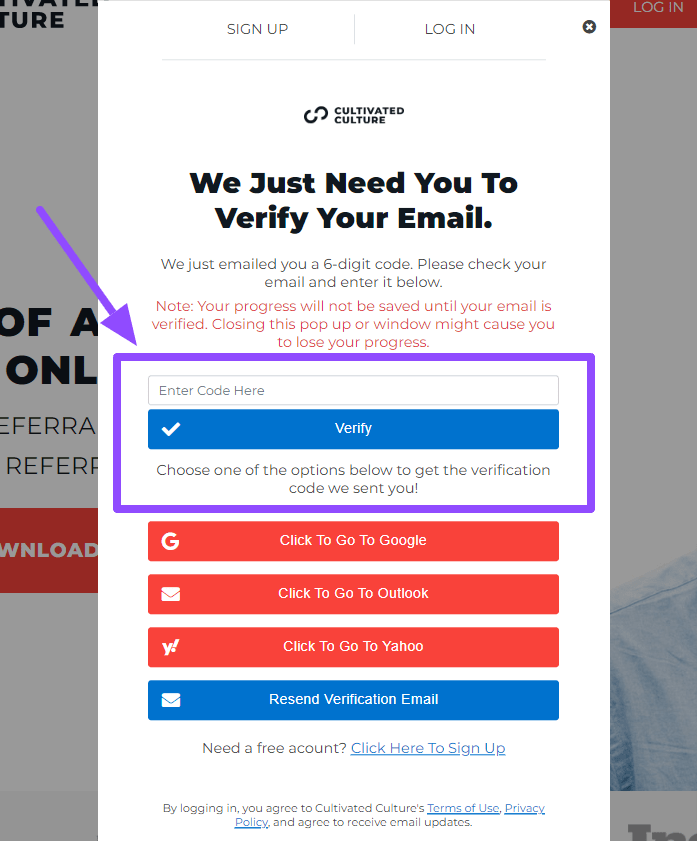 Note: If you started using our tools before signing up, your progress will not be saved until your email is verified. Closing the verification pop up will cause you to lose your progress!
Once you've verified your account, you're all set!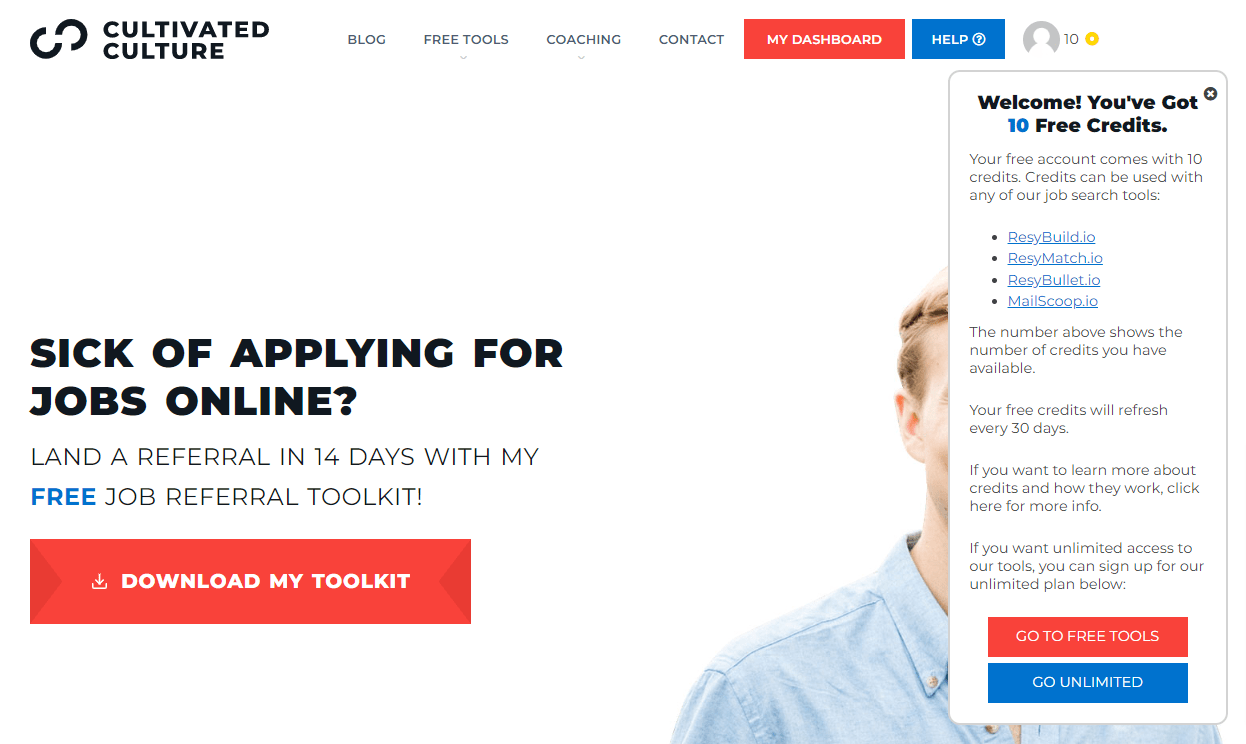 If you sign up using your LinkedIn or Google account, you will just need to sign in to those accounts to get started: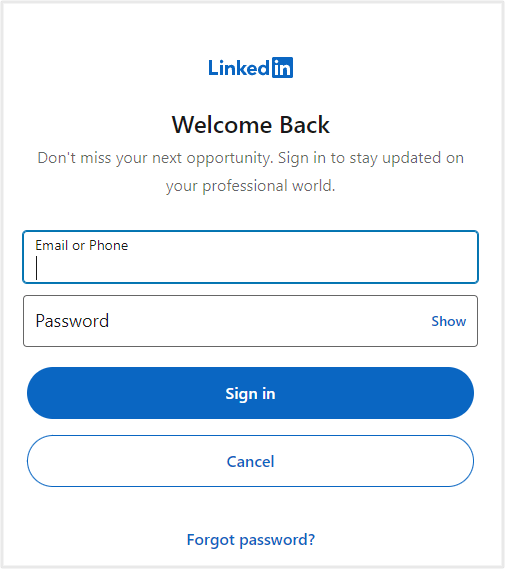 What If I Can't Verify My Email?
If you tried to sign up and didn't receive an email verification code, please check your spam folder first. If it's not there, you can try to sign up again.
We recommend using the latest version of your web browser and making sure that your cache is cleared before accessing our website.
What's Included In A Free Account?
Your free account includes 10 credits that can be used on any of our tools. These credits refresh every month.
If you'd like to learn more about your free credits, click here.
Our Free Tools
Learn more about our tools here!