You have the option to delete your Cultivated Culture account and your data from our system. That includes your saved resumes, resume scans, course progress, and other saved data that is stored within your account.
Follow the steps below to delete your account and saved data.
How To Delete Your Account (And Data)
1. Select the My Dashboard button from the homepage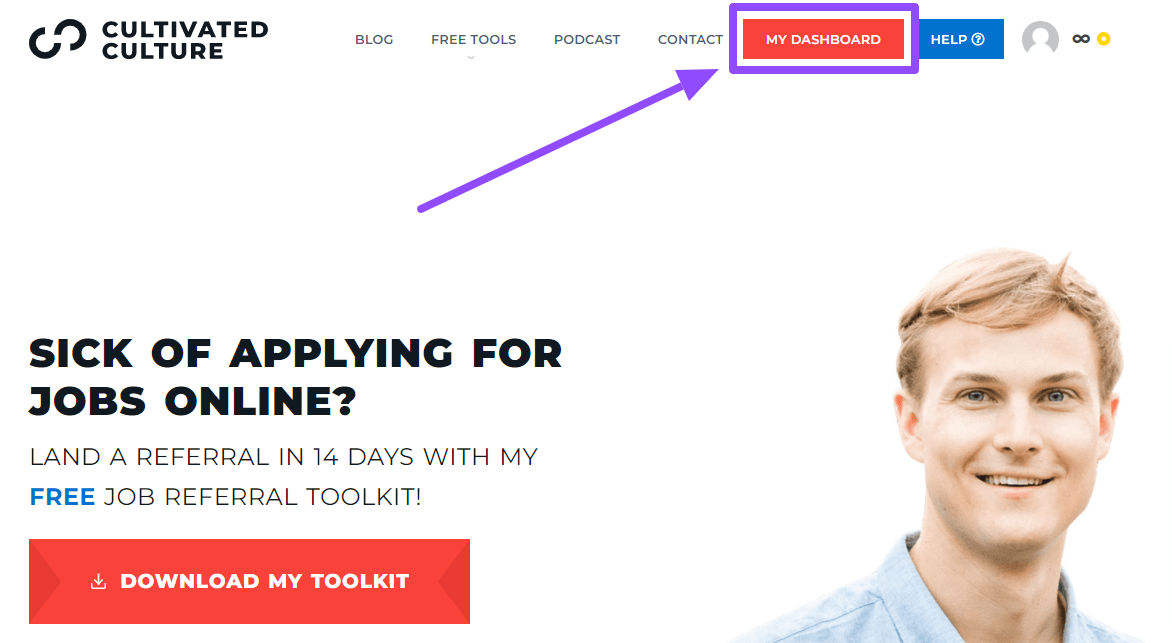 2. If you have a Free Cultivated Culture account, you will see the Delete My Account & Data tab on the left of the screen.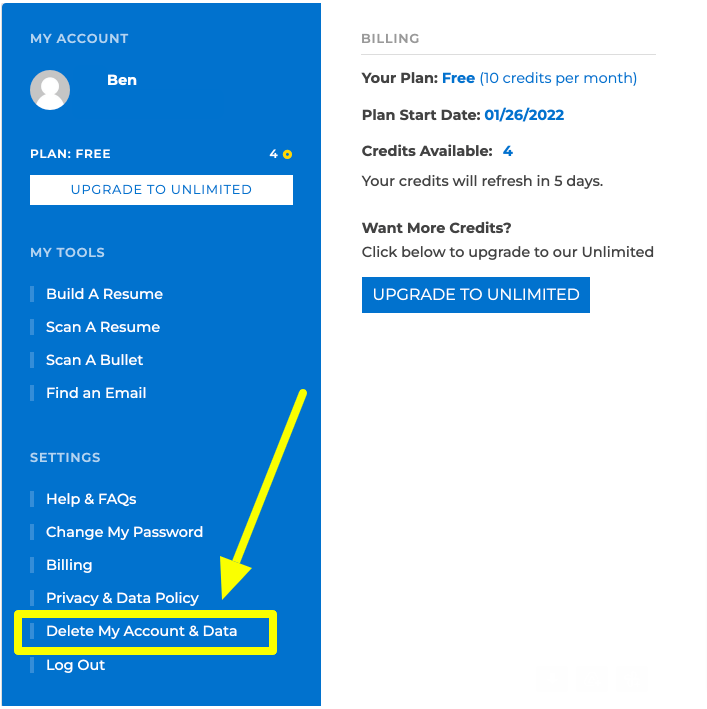 3. Confirm your request to delete your account.
Note: If you choose to delete your Cultivated Culture account, be aware that this is a permanent action that cannot be reversed. This action will erase all saved data from your account and we will not be able to obtain it once it's gone.
Deleting your account will not cancel a course subscription that you are still making payments on.
For more information on our refund and cancellation policy, click here.