Everyone who signs up for a Cultivated Culture automatically account gets 10 free credits to use towards our tools every month. (More on those free credits here.)
But if that isn't enough for your needs, and you'd like to upgrade your account for unlimited access, follow the steps below.
How To Upgrade To Unlimited
1. Make sure you are logged into your account
2. Navigate to My Dashboard
3. Select Click To Upgrade To Unlimited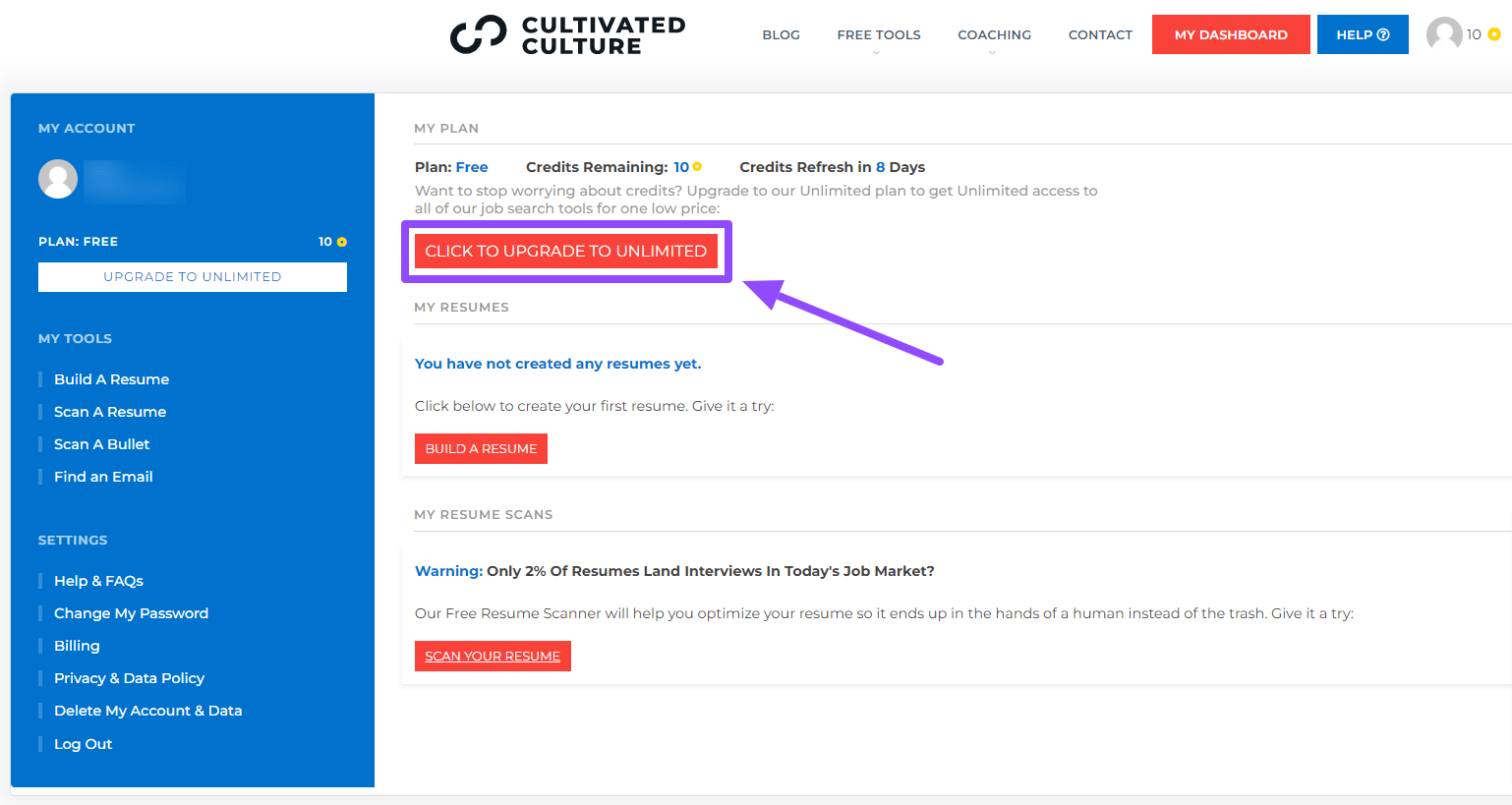 You can choose between a Monthly, Quarterly, or Six Month subscription plan.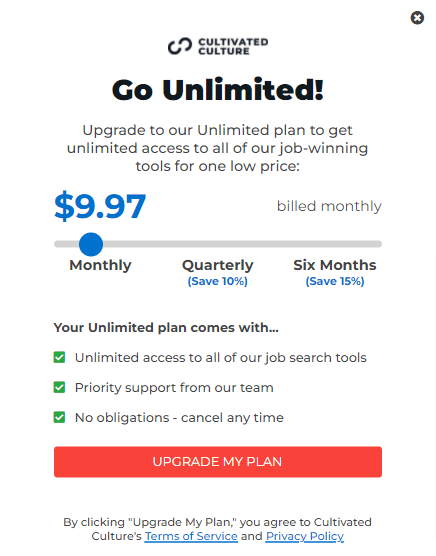 After you submit your payment details, you will receive an email receipt from us.
You can now use any of our tools without limits!
Troubleshooting
If you have any trouble with your account, please clear your cache to see if it resolves the issue. That will ensure you're seeing any updates we've made to the website.
Tags: Price, Pricing, Cost, Upgrade Plan