When you sign up for a Cultivated Culture account, you are automatically provided with a Free Plan that includes 10 credits.
These credits can be used to access our tools.
What Are Credits?
Credits are given to users on the Free Plan every month as a way for you to test our tools.
You can use your 10 free credits to download a resume, search for an email address, analyze a resume bullet, or scan your resume against a job description.
Once you run out of credits, you will have to wait until they refresh in the next month or you can choose to upgrade your account to receive unlimited credits.
How To Use Your Credits
Each time you take an action using our tools, it will "cost" you a certain number of credits.
ResyBuild
ResyMatch
Scan A Resume = 2
Scan A Job Description = 1
ResyBullet
Mailscoop
Where To Find Your Credits
You can find your credit amount in a few places.
On the home page, you can see how many credits you have next to your User Icon as well as in the dropdown menu.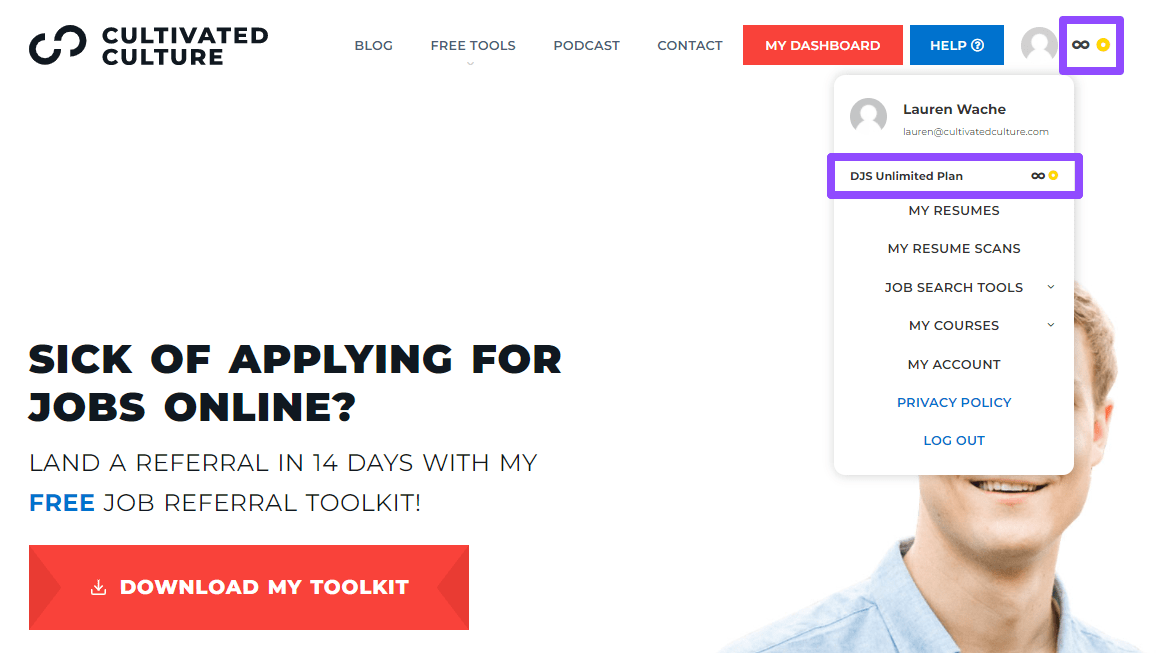 You can also find your total and remaining credits in your Dashboard under the Billing tab: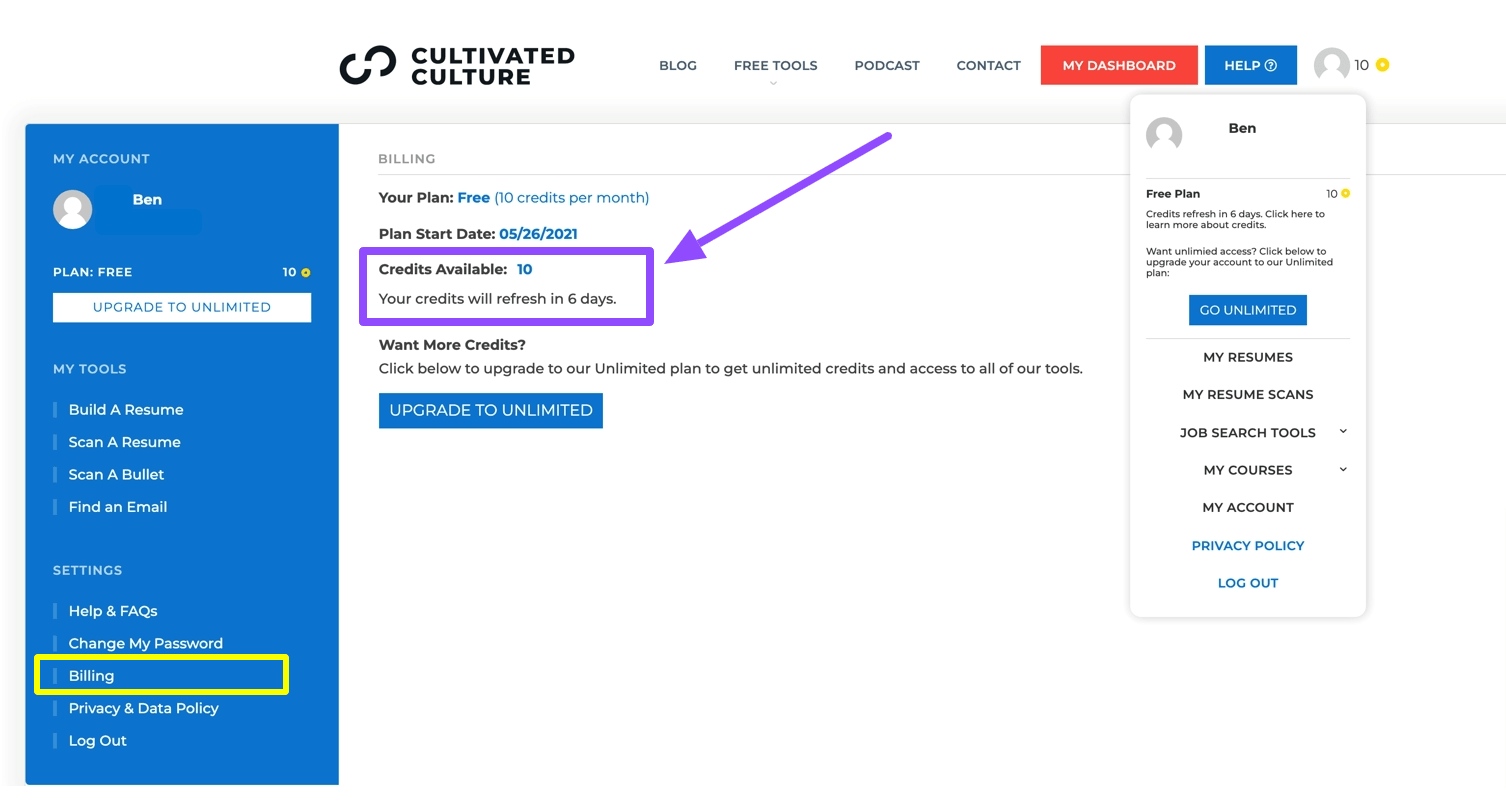 When Do Credits Refresh?
Your 10 free credits will refresh every month.
To see how many days are left until they refresh, click on My Dashboard and then the Billing tab: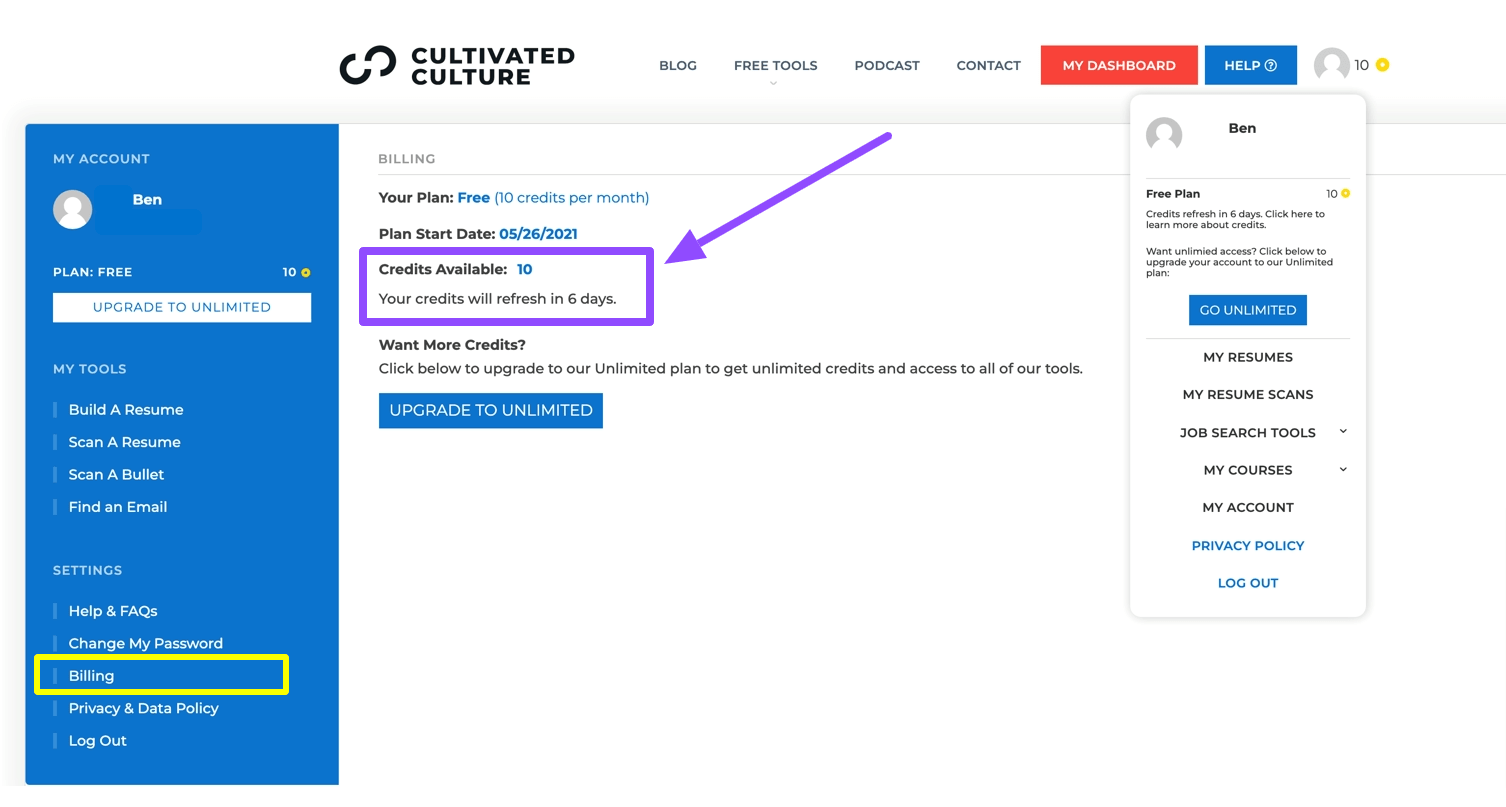 How To Get Unlimited Credits
If you'd like to upgrade your account to receive unlimited monthly or quarterly credits, you can do so in a number of different ways.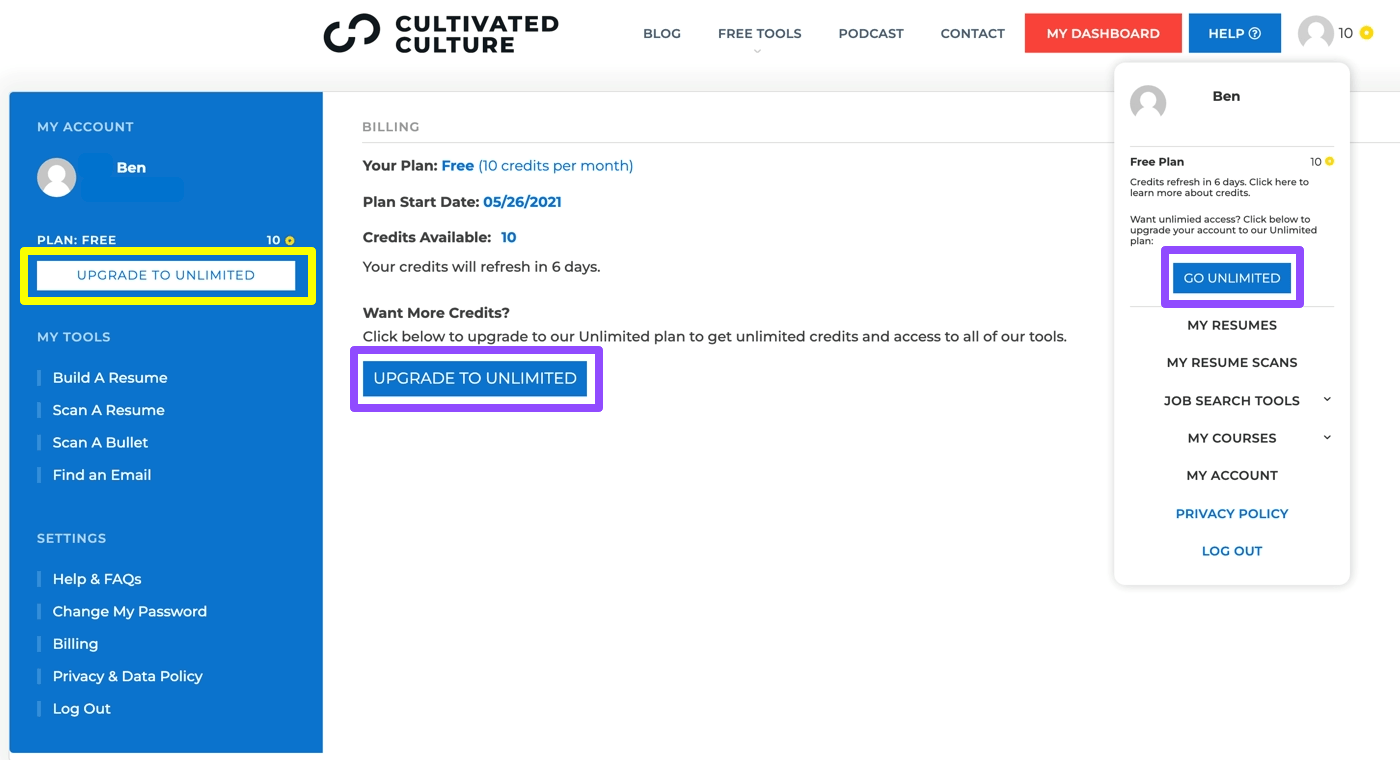 Select Go Unlimited in the drop down menu
Navigate to My Dashboard and select Upgrade To Unlimited
Click on the Billing tab and select Upgrade To Unlimited
From there, you can choose which upgrade option best meets your needs.
How Much Does It Cost To Upgrade?
Learn more about upgrading your account here.
How To Cancel My Subscription?
To learn how to cancel your Unlimited subscription, click here.