Finding relevant keywords in the job description is important for a few reasons.
It will give you an idea of what keywords to include on your resume
Having a resume that matches keywords from the job description will help you get past the ATS
Using the same wording as the job description shows the recruiter you are paying attention and are qualified for the position
How To Find Keywords In The Job Description
1. Go to ResyMatch.io and select Job Description Scanner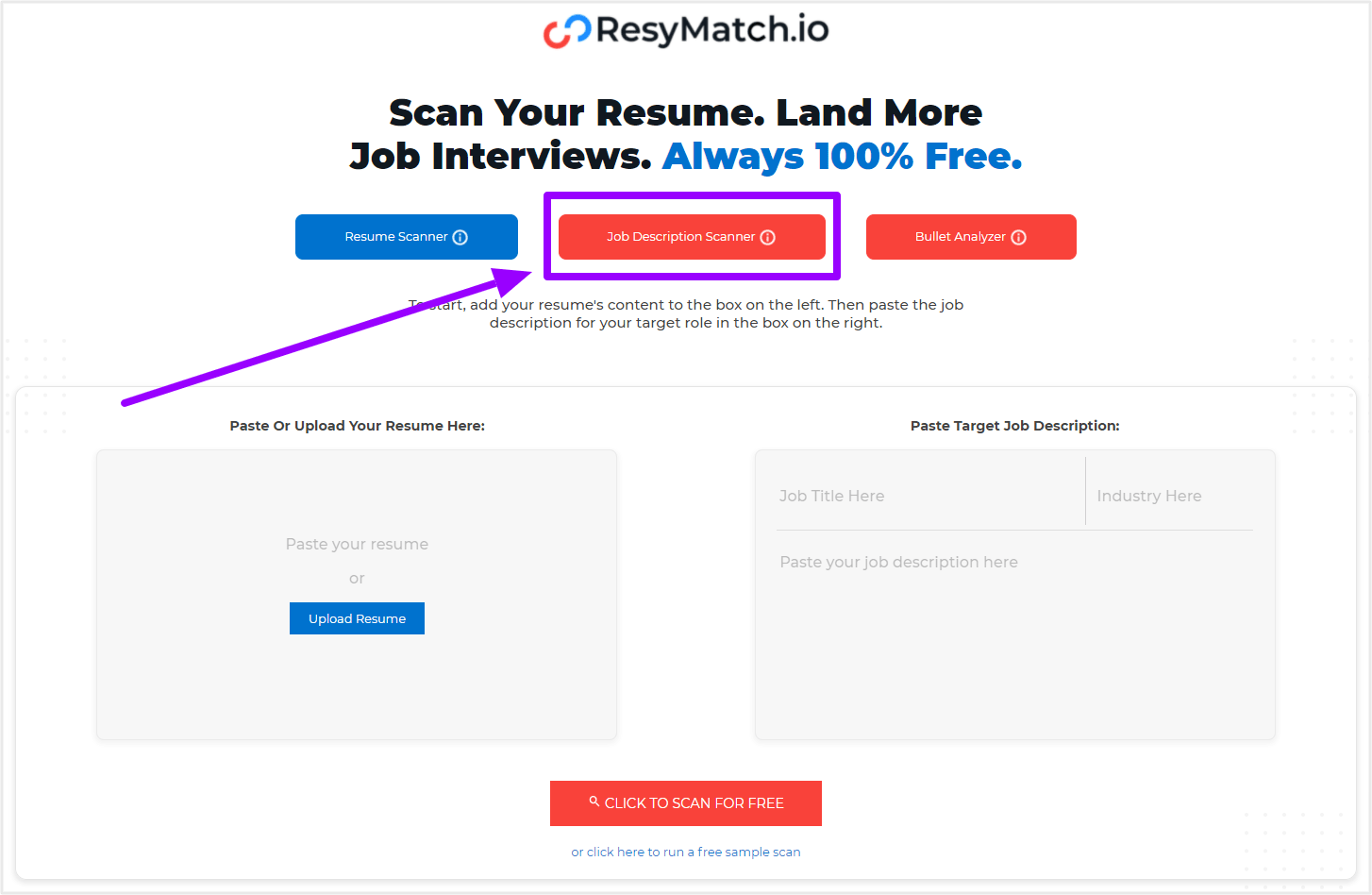 2. Paste the job description and select Click To Scan For Free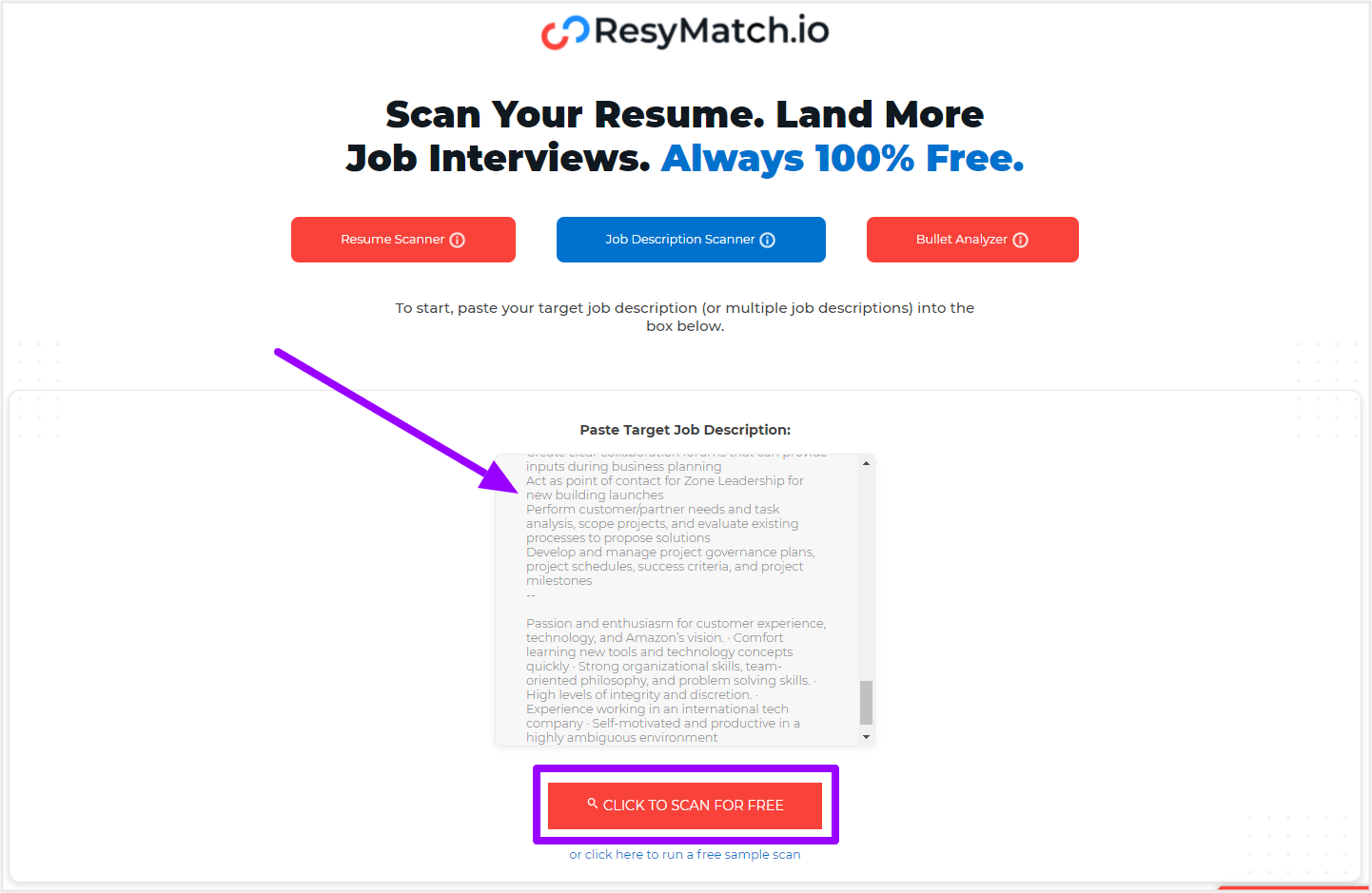 You'll be taken to a results page that includes the total number of times each hard and soft skill are mentioned.
There are a number of things you can do from here:
To view all the results, simply scroll down the page and select Show Me More Keywords to see a larger list of matches.
You can export the word list to excel by clicking Export.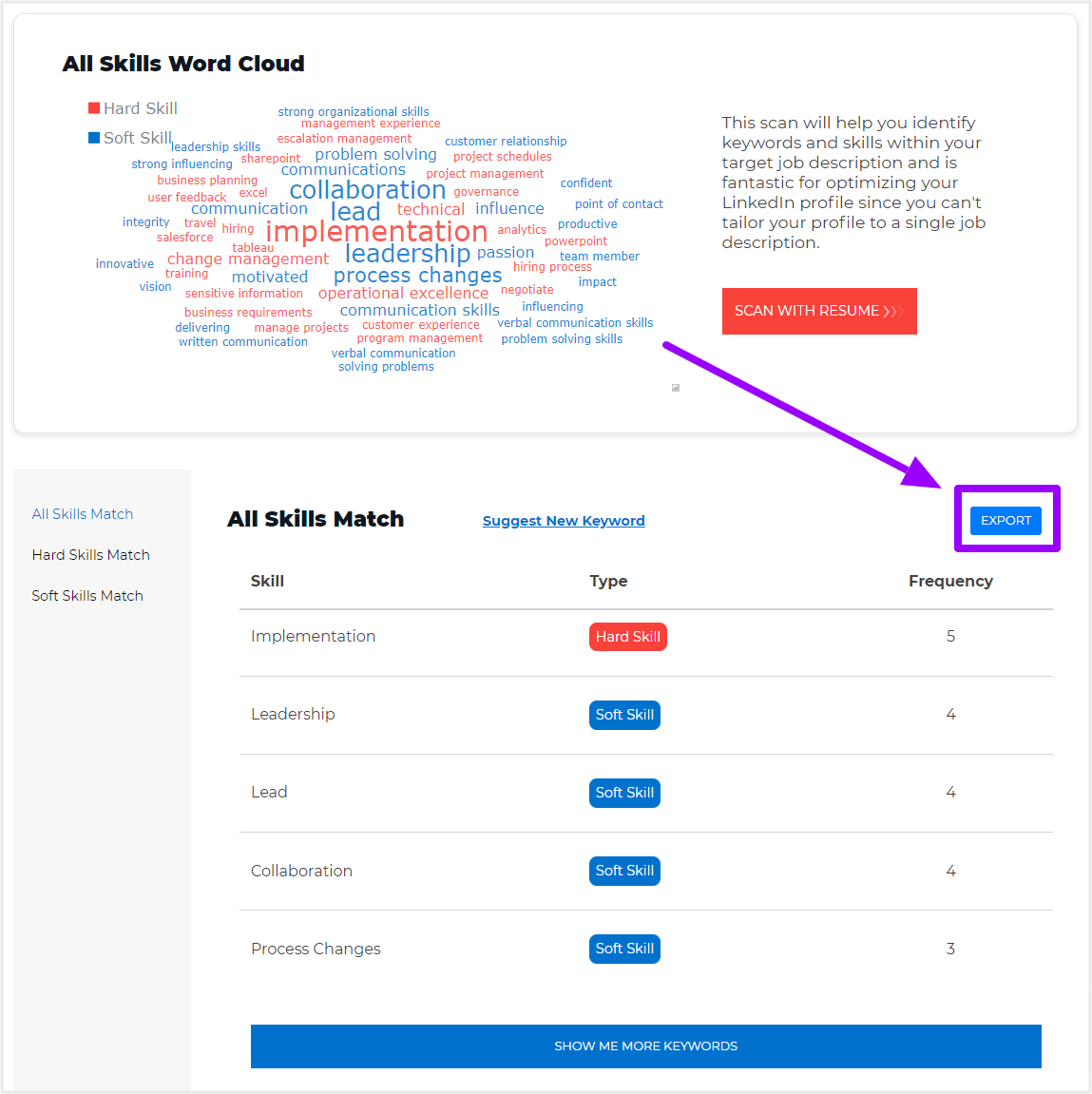 You can also scan the job description against your resume by clicking Scan With Resume.
Note: If you find a word that should be listed here but isn't, let us know! The easiest way to do that is by clicking Suggest New Keyword.

We appreciate your feedback!
What To Do With The List Of Keywords
Now that you have the job description keywords, you'll want to make sure you add the most important ones to your resume. (Those with the highest frequency.)
To learn more about how to write a job-winning resume, click here.
You should also consider adding these important keywords to your LinkedIn profile as well.
To learn more about how to optimize your LinkedIn profile, click here.