When you scan your resume against a job description in ResyMatch.io, our tool separates the scan into four different categories to help break down the match results. One of these categories will cover how well the soft skills on your resume match the job description.
Soft skills are important in every role, and are usually developed naturally over the course of our careers. Some examples of soft skills include communication, empathy, and leadership. You can learn more about them here.
What Do The Soft Skills Match Results Mean?
In the Soft Skills section of your results you will see four columns.
The skills are listed in the left column, along with how many times they were found on your resume.
We then compare that to the number of times that skills was found in the job description.
The Skill Gap represents the difference between these two numbers.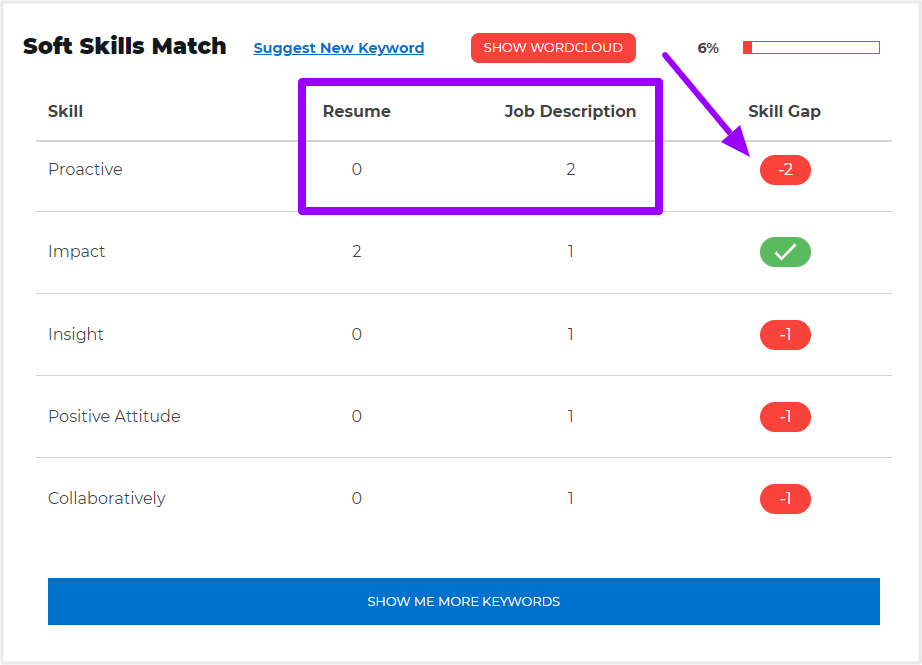 The number of soft skills will vary from each job description you scan.
View All Keywords
To view all the keywords that were pulled from the scan, either click on Show Me More Keywords or Show Wordcloud.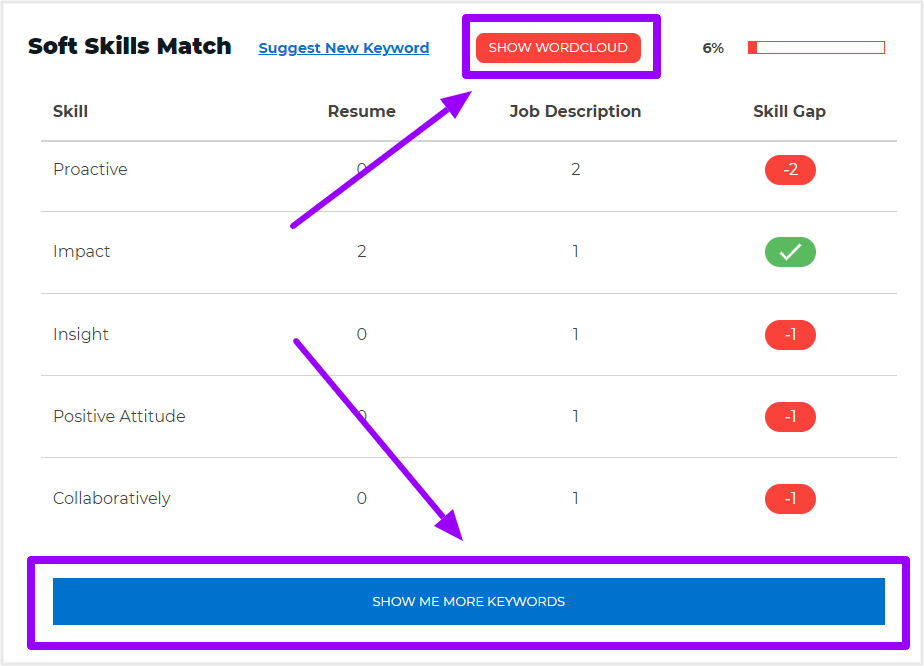 By clicking on Show Wordcloud, your keywords will be displayed in a visual way. You can toggle back and forth between hard and soft skills.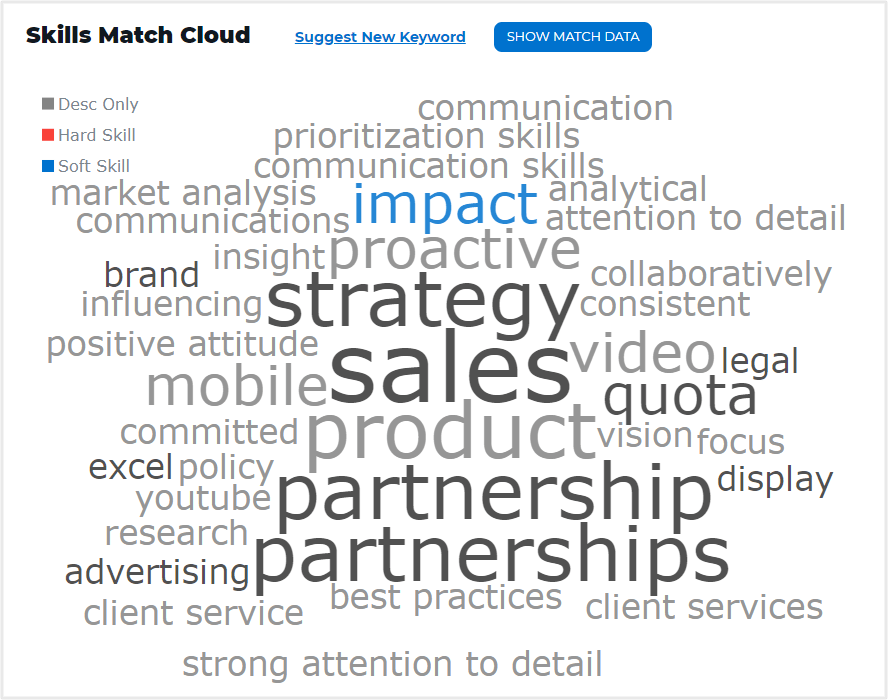 What Is The Ideal ResyMatch Score?
The goal of ResyMatch is to show you what skills and keywords are missing from your resume that are in the job description. Why is this important?
Most resumes are put through an ATS scanner before even making it to a human. These automated systems search your resume for relevant data, and if it's missing crucial hard and soft skills, your resume may not make it the next round.
Aim for a ResyMatch score of 75% or higher.
Matching keyword frequency is a great way to accomplish that. The best way to approach this is to view the keywords in order of priority and match as many of the top 5-10 skills as you can.
Learn More About Scan Results
To learn more about the ATS Best Practice score, click here.
To learn more about the Hard Skills results, click here.
To learn more about the Sales Index Score, click here.