There are two ways to get your resume into ResyMatch. You can either upload it from your computer or you can copy/paste it directly directly into the scanner.
How To Upload Your Resume
1. Navigate to ResyMatch.io
2. Select Upload Resume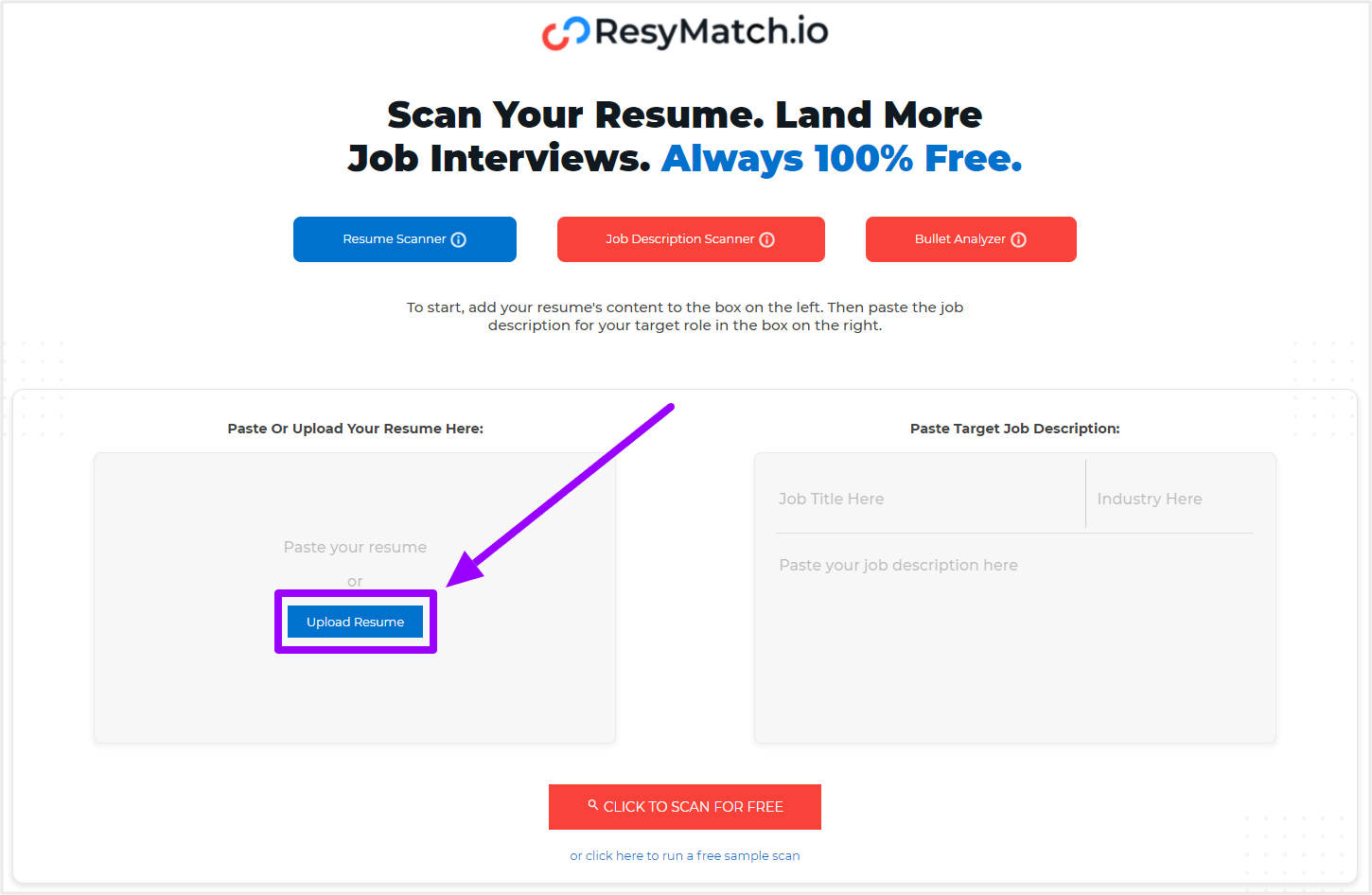 3. Choose the resume file from your computer to upload, select Open
The resume will automatically upload into the field.
How To Paste Your Resume
1. Navigate to ResyMatch.io
2. Copy the contents of your resume
3 ways to copy:
Manually highlight all the text, right click on the mouse, and select Copy
Ctrl + A to highlight all text and Ctrl + C to copy it on Windows
Command-A to highlight all text and Command-C to copy on Mac
3. Paste the copied contents into the Paste Your Resume field
3 ways to paste:
Inside the field, right click mouse and select Paste
Crtl + V to paste from Windows
Command-V to paste from Mac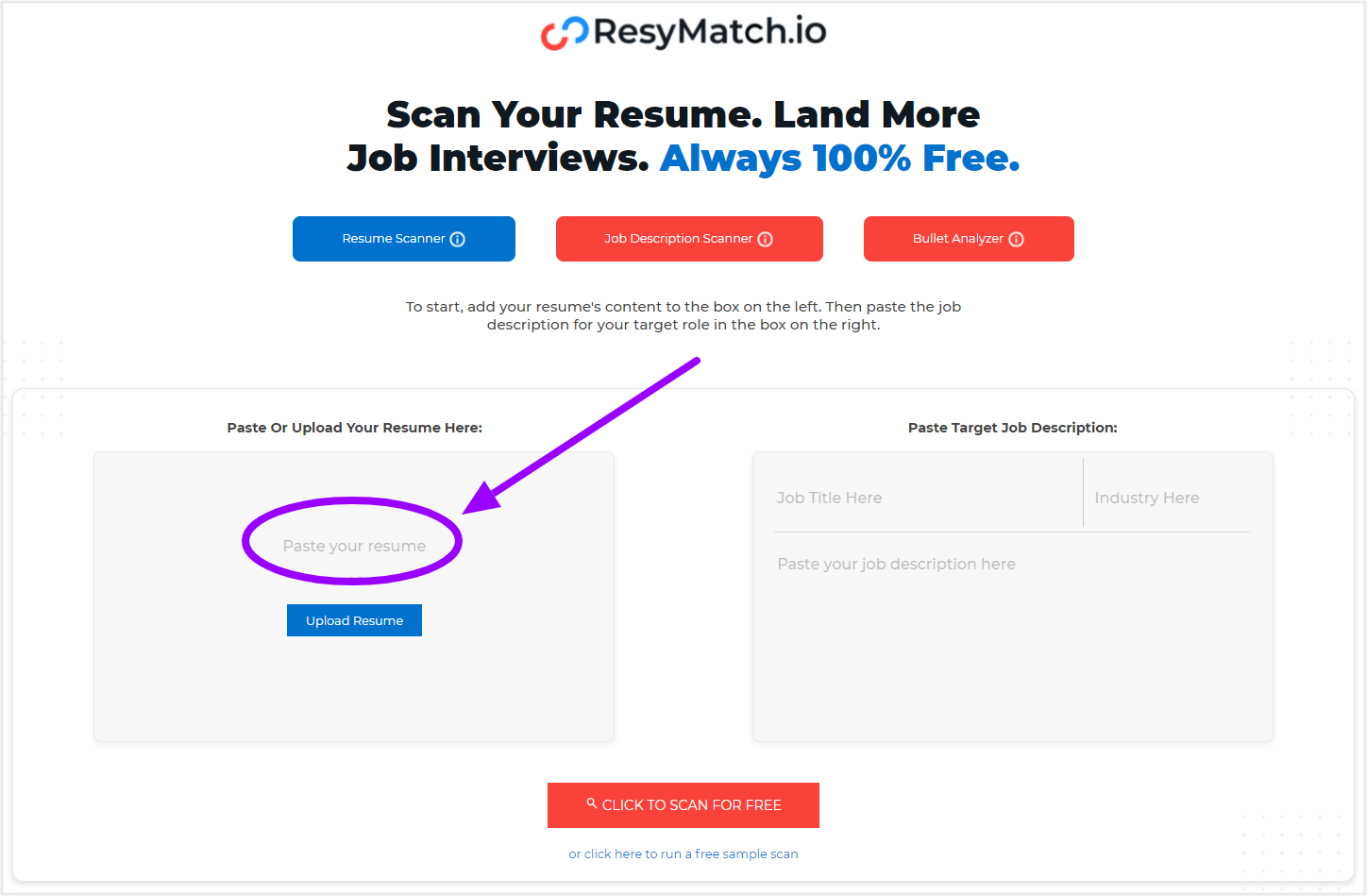 Once you've pasted your resume, you'll then want to paste your target job description.
To learn more about how to paste a job description, click here.